Elrog wrote:
Yes, I meant you must turn the top two layers together assuming that the top side has the non rounded center.
Let's call the outer faces the 5x5x5 faces, the layers below those let's call the 3x3x3 faces, and the central slice layer let's call the core slice. On this puzzle the 3x3x3 face isn't independent on any of the faces. It is either tied to the 5x5x5 face and moves as you describe... OR it is tied to the core slice and moves together with it.
Back on Jan 31, 2011 in this
post
, I asked:
wwwmwww wrote:
How hard would it be to modify a 5x5x5 to turn like this?
At the time I didn't know the answer. I quickly learned that it would be much much harder then I had hoped. In that same thread
GuiltyBystander
pointed out that these uniaxial puzzles are actually "older brothers" of the Crazy Plus 3x3x3s. Here is the image which he used to show how to map the 5x5x5 versions to the circle cubes.
Attachment:
here
. This is what the mechanism looks like. This is the 5x5x5 version (or superset) of the Venus Crazy Plus 3x3x3.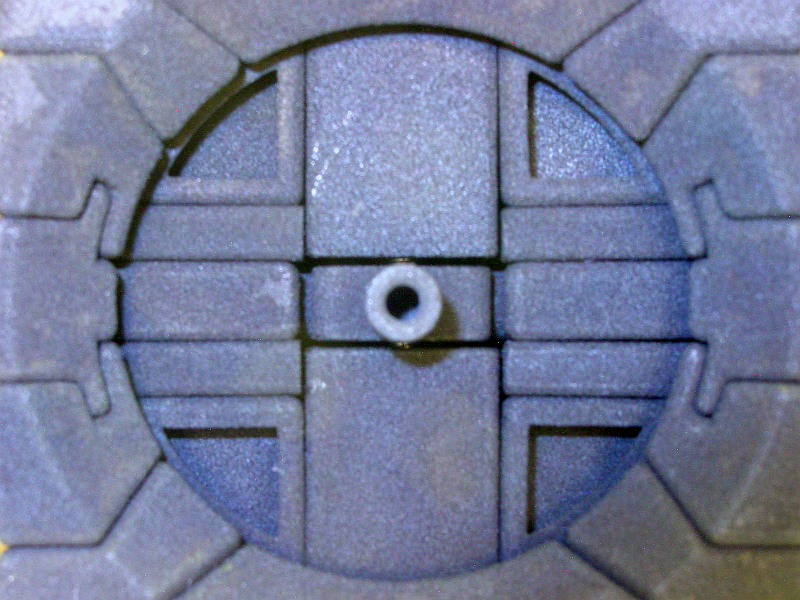 I then took Tom's design and modified it with his permission to make the Mercury version which I called the
Mercury Uniaxial 3x3x3
. You can see how the mechanism was modified here.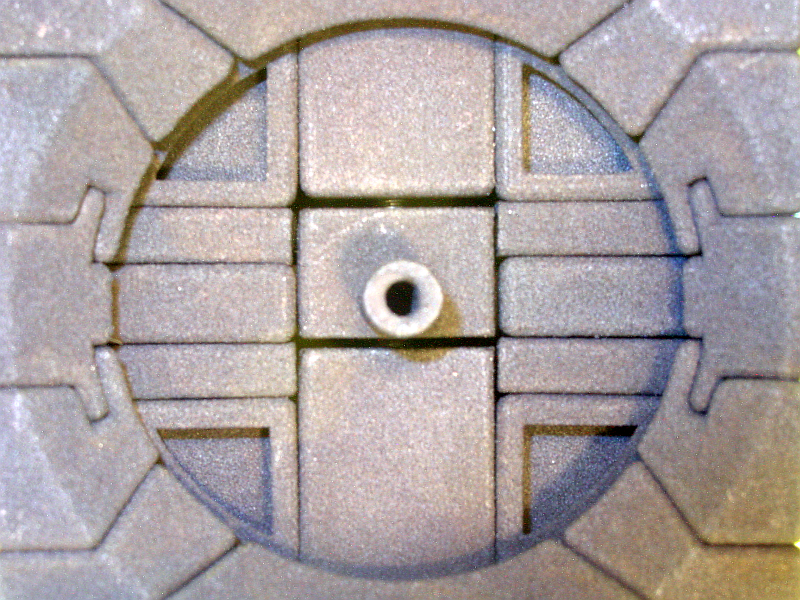 The other puzzle I REALLY wanted to make at the time was the Shallow Uniaxial 3x3x3 or what would have been the Saturn version. I didn't see a way Tom's mechanism would allow it. To make the puzzle one needed a 5x5x5 which has a full functional 3x3x3 inside and that was part of my motivation for making the Real5x5x5 discussed in this
thread
. But it wasn't until I saw E-Cubes 5x5x5
here
that I realized how I could make the rest of the basic 5x5x5 Uniaxial puzzles. With this set of parts.
Attachment:
PartsList.png [ 16.36 KiB | Viewed 2109 times ]
I now have a kit which can be used to make any one of the 8 puzzles which are the 5x5x5 Supersets of these Crazy Plus 3x3x3s.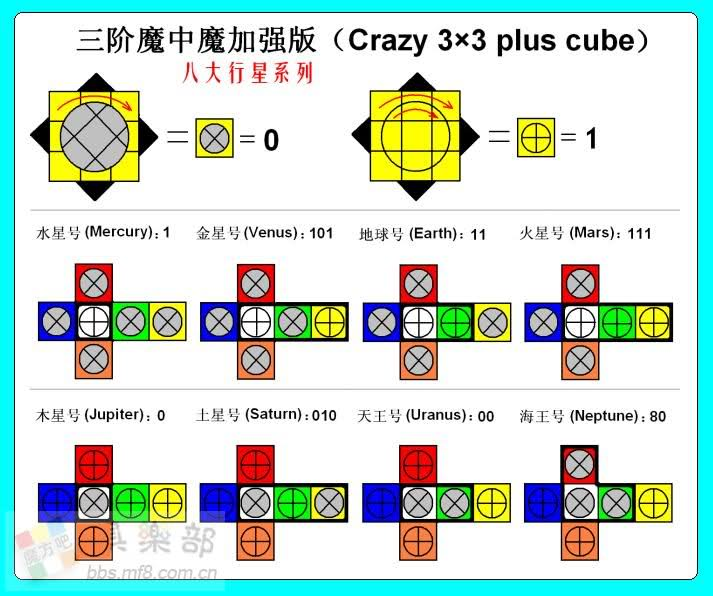 Note these puzzle will have ALL the pieces present on the Crazy Plus 3x3x3 puzzles plus more. However these will be subsets of the Crazy Plus Planet puzzles yet to be made from my Real5x5x5 as that will again add more pieces. With the Real5x5x5 versions you'll be able to solve ALL the pieces from these E-Cube5x5x5 versions PLUS you will be able to solve all the inner 3x3x3 pieces which are actually present on the E-Cube5x5x5 version but they are hidden away inside the puzzle.
It took me two years... but I now know how hard it was to modify a 5x5x5 to get it to turn the way I wanted it to. The key to the problem was starting from the right 5x5x5 and that simply didn't exist until E-Cube posted his design.
I made a deal with Tom to allow me to offer his Deep Uniaxial 3x3x3 in my Shapeways shop back in 2011 but to be honest... to date I haven't sold a single Deep Uniaxial 3x3x3 or a Mercury Uniaxial 3x3x3. Tom came out ahead on that one. I still have both of the original puzzles in my possession and they've now been displayed at 2 IPPs and 1 G4G. If there is interest in this kit which would allow any of the 8 puzzles to be made let me know. I will be sending the design to get printed here soon and if it works well I'm tempted to offer the first printing to E-Cubes for free if he's willing to let me offer this kit in my shop. If I did, it would replace both of the Uniaxial puzzles I currently have listed there. If there is no interest, I'll just keep the original for myself. And if E-Cubes doesn't want me to offer this in my shop then I'll also just keep the original for myself. Technically E-Cubes hasn't shown a finished 5x5x5 puzzle yet so I think if I wanted to be nasty I could offer it anyways. But I won't do that for 2 reasons... One, E-Cubes is a new member and I'm not going to take advantage of his ignorance of some of the KO policy details (or at least my understanding of them). Two, E-Cubes has been open (well except for who he is exactly) and willing to share original designs even before they are finished. I do that myself and I certainly want to encourage that openness and as far as I'm concerned this basic 5x5x5 design is his. If he and I are able to make a deal I also want to point out that this kit is designed in such a way that it can NOT be simply assembled into a fully functional 5x5x5. The core you would need for that is NOT present in the kit and even if it was, the kit will only have 5 of the type of face centers which would be needed, not a full set of 6.
Carl
P.S. E-Cubes if you have any concerns PLEASE PM me. I plan on PMing you once I have a finished puzzle in hand.