Ah, it's been a very long time since I've posted anything here! So I'm very glad to be able to have some pictures to go with it. A bit of a background story though, as this has been a number of years in the making...
I designed and printed the first prototype in 2010 about the same time I quit my job in Auckland. That, and a whole bunch of other things kind of put puzzle building on the back-burner. Eventually I took a new job in Sydney which removed a bunch of the stresses that were keeping me from making puzzles, but added some new ones like having to learn a whole bunch of fluid mechanics which in turn took up all the time and mental effort I would have normally put into puzzles. So instead of getting the project completed properly, I got as far as assembling the initial prototype and donating it rather classless-ly in an un-stickered form. Sigh...
Then, some months ago, a conversation with Jason saw me donating the .stl files to him for printing--which he has not only done, but has also re-packed them more efficiently to drive the printing cost down substantially from what I had originally done by simply eyeballing things.
He has now printed the puzzle, and got the stickers made that I didn't get around to. As well, the puzzle was tumbled and dyed black by Brandon Enright (bmenrigh) and I think he's done a pretty amazing job of it too!
So, I present to you the Cubic Toru puzzle!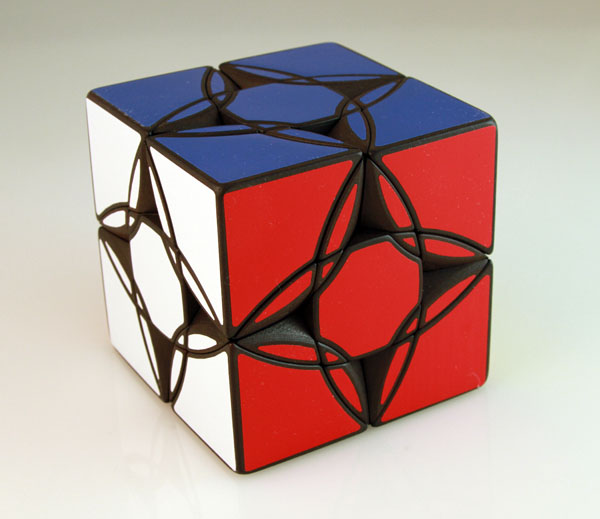 This is an edge-turning puzzle, so the slices are based on a rhombic dodecahedron. The pieces all correspond 1:1 to my earlier Toru puzzle, with the geometry projected out to a cube. To get around the fact said projection would require a number of pieces to be held in place by magic, I gave the outer layer cuts a parabolic profile that leaves only a small triangular gap on each face that I thought actually worked well from an aesthetic point of view.
The edges are (I think) 85mm, a size that was chosen to match the 24-cube exactly. So this is a large puzzle, but not overbearing. On the same order as Tony Fisher's Golden Cube (the Meffert version of course, I've not encountered an original one).
The prototype I had was a bit sticky, but I lubed it like mad and it turned well after that. Some breaking in will be required I think, as
the video
seems to demonstrate.
But enough of my jibber-jabber, enjoy some pretty pictures!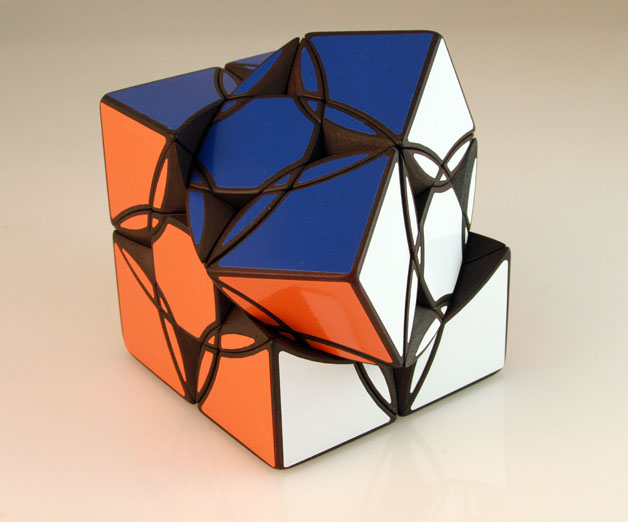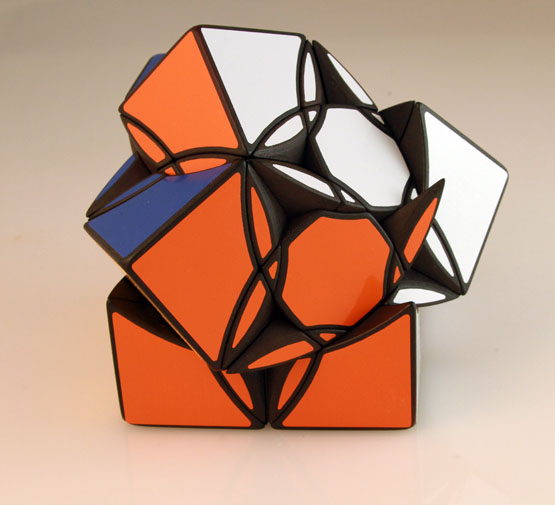 VIDEO
PICTURES
PURCHASE (0% Markup)