I found this on the internet recently.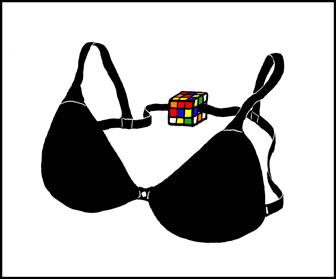 I couldn't resist downloading the pic and sending it to my girlfriend with the line "Where it so easy..."
Because honestly it sometimes takes me just as much time for the darn real thing.
This thread is pretty bold but who thinks they could handle a cube with much more efficiency, self confidence and higher motor skills then a real fastener?
Or only one of the terms?
I dare anyone admit too.