Hey Forum,
My collection has grown pretty large, and I think its time I start selling some of it off.
I will accept paypal payments only. Shipping is included for Domestic, Buyer pays for international.
If you are interested in purchasing or if you have any questions, please send em a pm.
Tony Fisher's Handmade Container puzzle. I do not know how many of these were made, but it is from the 2006 'run'. I am selling this puzzle for much less than I purchased it for.
$225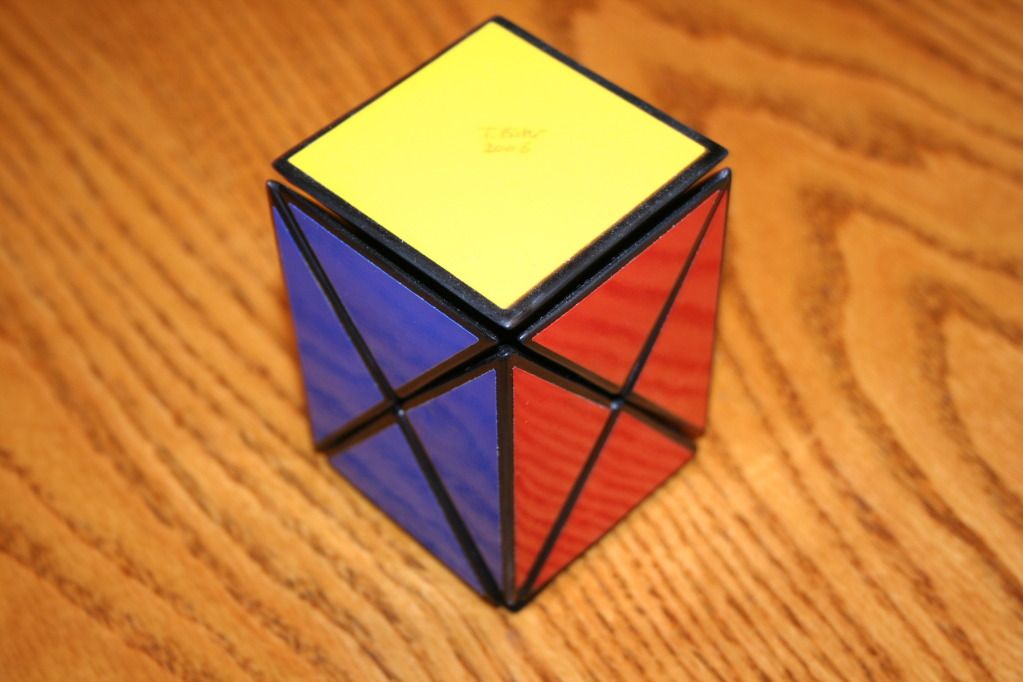 Nightmare 3x3 This is the Original, and one of kind Nightmare 3x3 puzzle that i produced a while ago. It looks like a normal 3x3, but has hidden internal bandaging.
$75