I've just completed my first cube mod, a 3x3x5 based on a C4U 3x3x4. This is the bare cube after sanding and polishing:
And this is after stickering: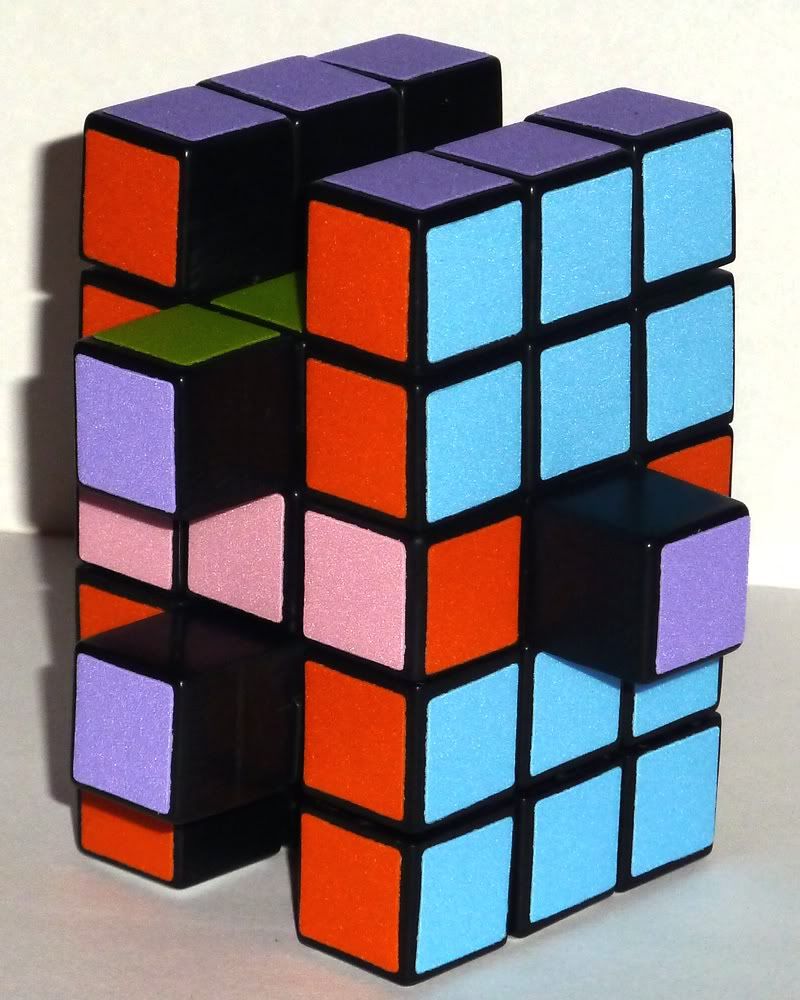 I used CubeSmith "pastel" tiles just to give it a different look. To get a smooth finish, after glueing I filed along the new joins using a 3-square file so as to open up the join. This meant I could get a better "fill" with the Apoxie Sculpt, which I carefully cut away using a wet razor blade before the Apoxie fully hardened. This made the sanding (medium, fine then ulta fine paper) much easier. The "polishing" was just a qucik rub with a soft cloth.
Considering this is my first attempt I am very pleased with the result. The cube turns well and is very stable, and it does not jam or lock at all. Now for the next one!