I got such a one yesterday, too.
It is made of plastic, only instead of stickers it has stainless steels plates nicely inlaid.
Weighs only 162 grams.
Looks very nice on its stand in the office and it takes more time to solve than a regular coloured cube
Mine turns well and it doesn't hook at all due to the plastic, which seems good quality overall to me.
The Chinese alloy one below has only the mechanism in plastic, just like the copper plated one
Five years ago, two Ebay sellers sold these: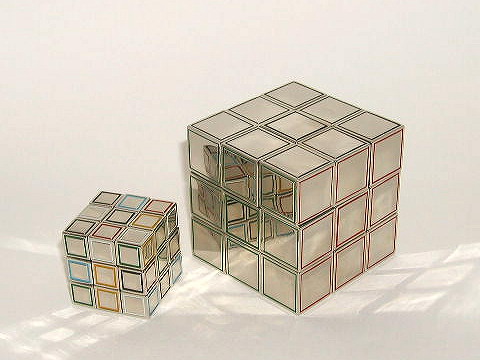 which turn rather badly. They are made of chromed steel.
The stainless steel ones with leather stickers turn rather good, but they are very heavy