I had a request to post my collection here. It would be a lot more impressive if I didn't sell so many of my puzzles or "sacrifice" them for puzzle "building". Which unfortunately usually turns out to be puzzle "destroying". Some puzzles like my Pyraminx crystal and Megaminx are missing parts due to a certain *ahem* center screw malfunction. My spindle domino was taken apart to make molds out of but sadly hasn't been put back together yet.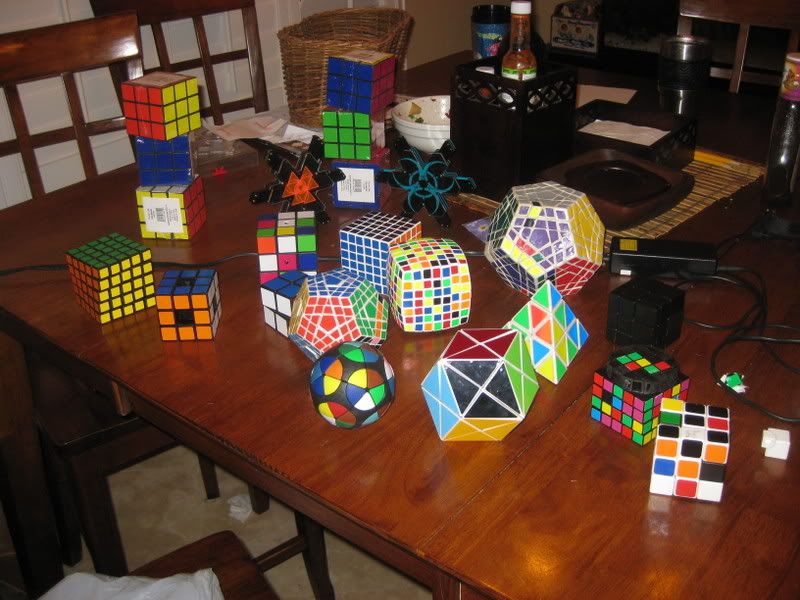 Full collection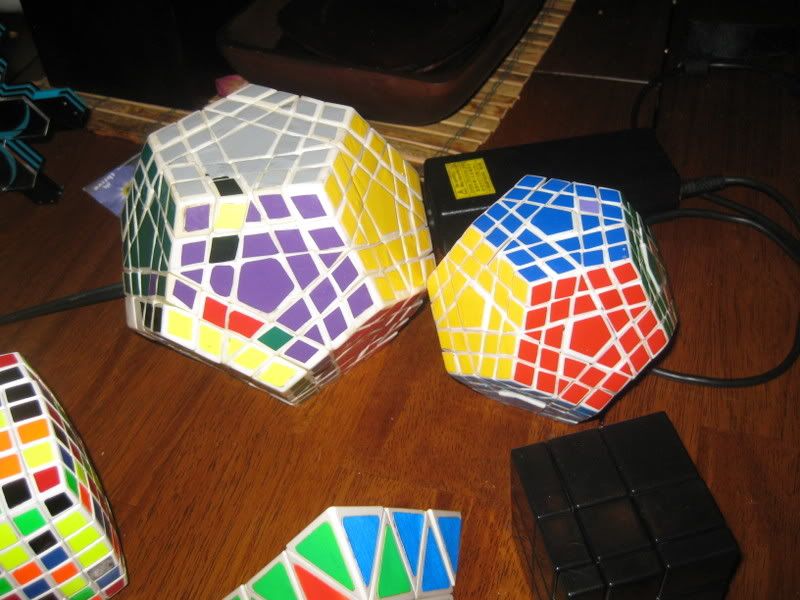 Gigaminxs (v1 is currently not functional)
Elemental: Neons by Dave Litwin. DIY on left, Sea Krait on right.
Custom puzzles built by me, including a Rhombiminx that won't be mine for long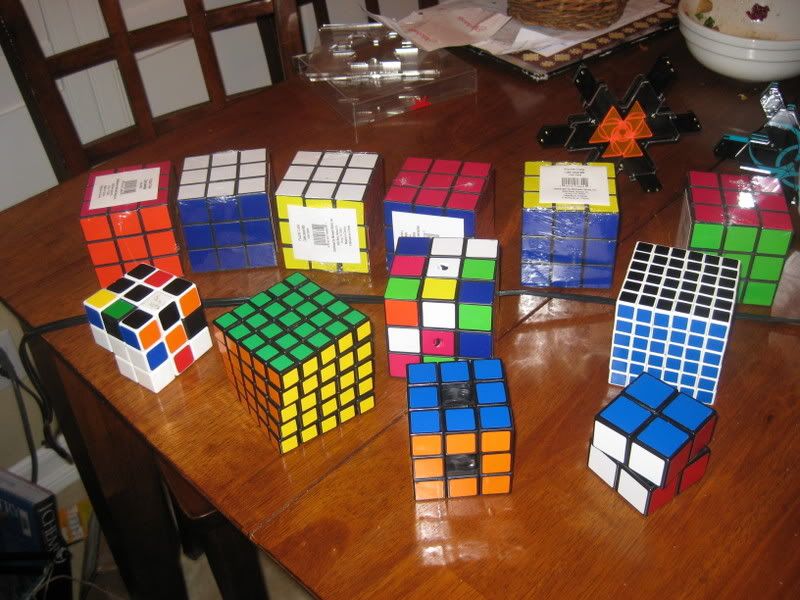 Cubic puzzles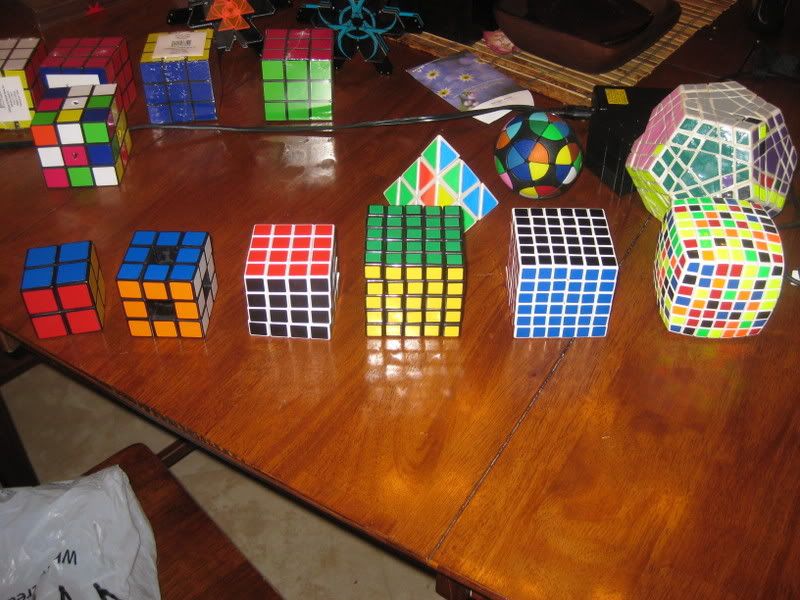 Series from 2x2 to 7x7. Void cube replaces 3x3 because I don't have a functioning 3x3 either.
There you go, my modest collection. I'd like to think that it is a very small collection, but it contains some pretty rare and sought-after puzzles nonetheless.
Enjoy!