I made an account here ages ago, and I remembered this place just recently, and i figured i share this here. If this doesn't belong here, i apologize
Just recently I made a 2x2 simulator in flash and posted it on Deviant Art.
http://kevansevans.deviantart.com/#/d5neouq
I'm currently working on a megaminx simulator, and I'd share some screenshots.
Editing script. The numbers and letter help me visualize where each cubie will go, and allow me to edit the code easier.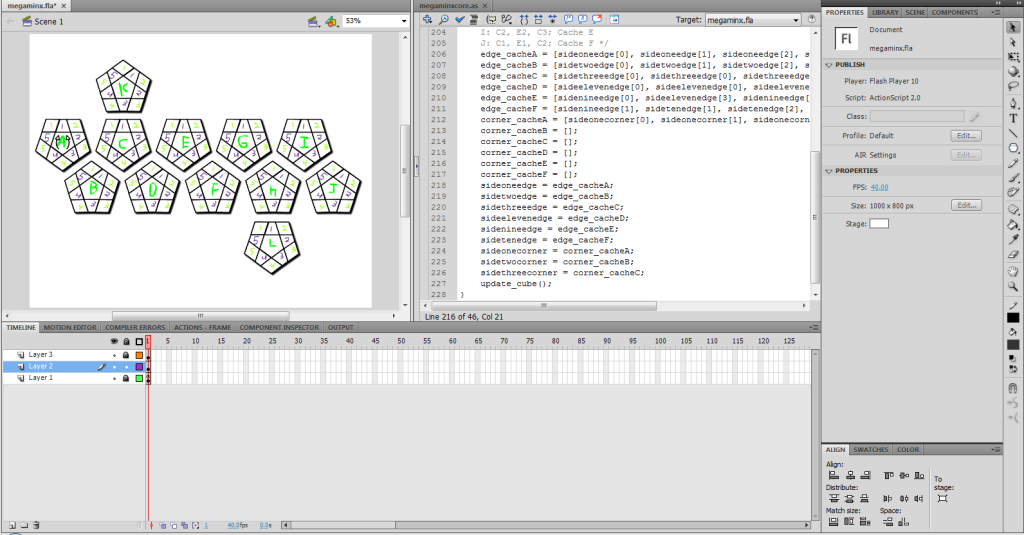 Color of individual cubies is controlled entirely by script, this makes it light weight and fast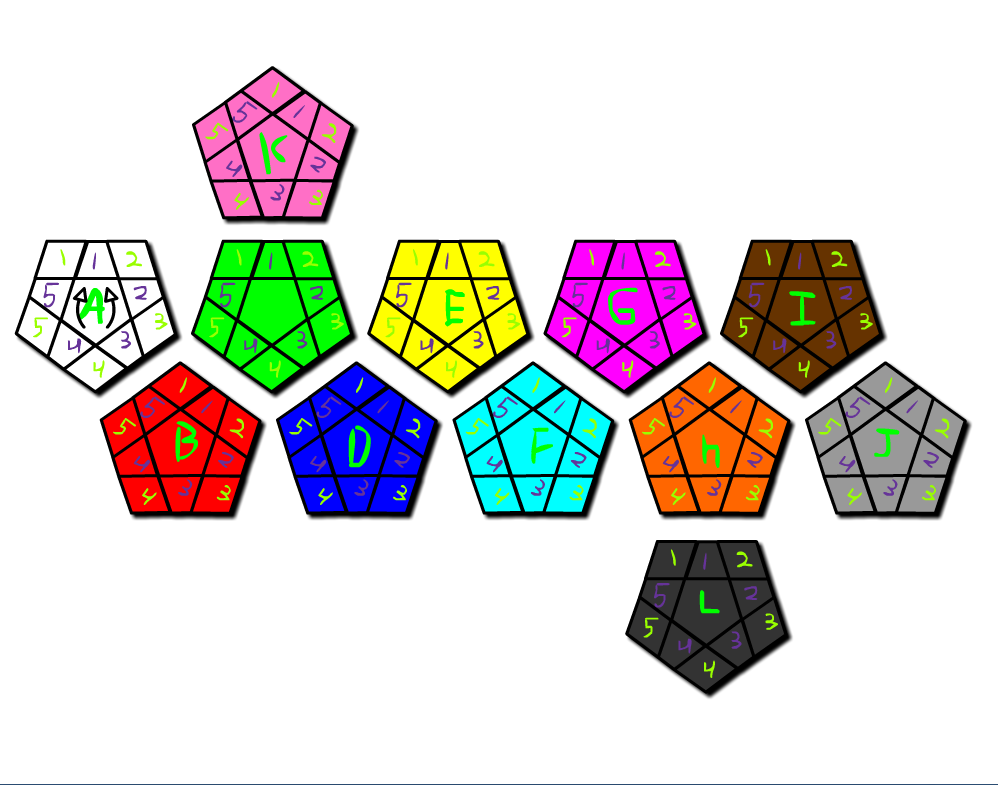 Current Code line Count: 499, sides completed: 8/24 (CW and CCW rotation)