In what has probably become somewhat predictable, I have polished another puzzle
I proudly present a Eric Vergo's (polished)
Unbandaged Helicopter Cube
(
VIDEO
):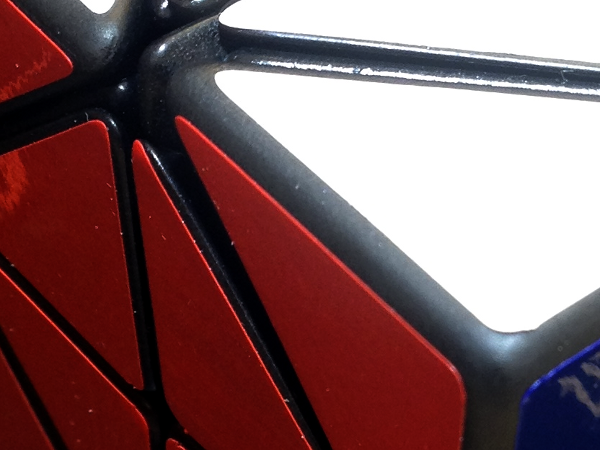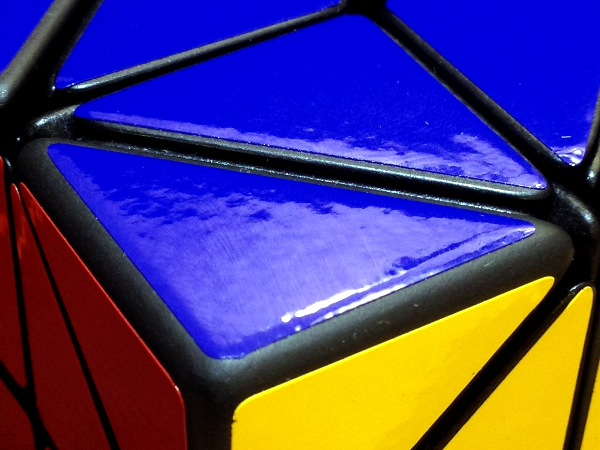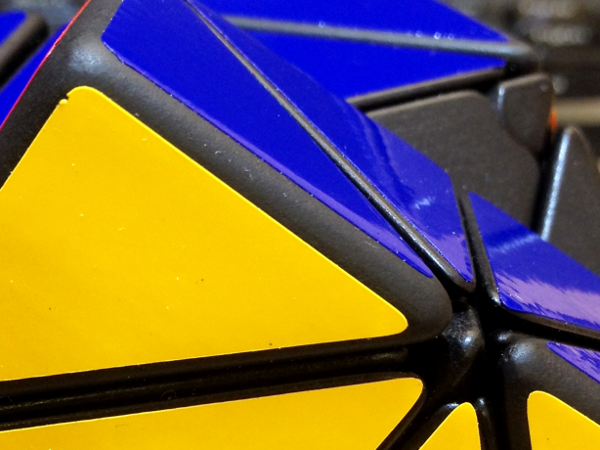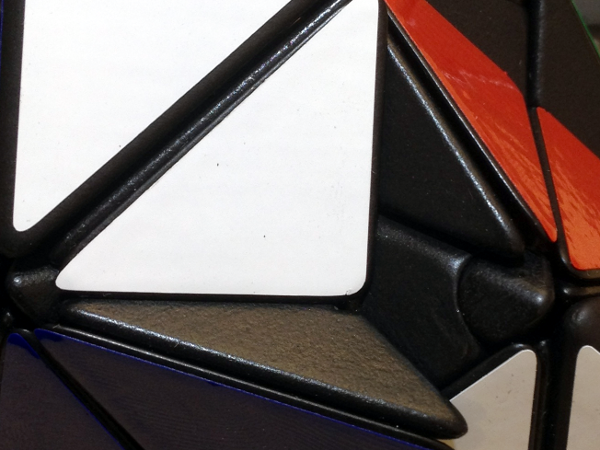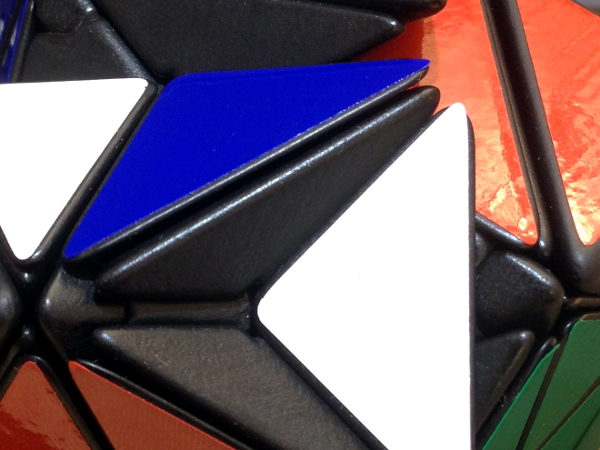 The stickers for the center triangles are a bit too big and the issue has been exacerbated by the tumbler. The edges of the corners came out great but their surfaces didn't wear down as much as I'd hoped. Luckily the stickers perfectly cover the faces so you can't see or feel that the faces aren't perfectly smooth.
I did jumble it without stickers and was able to unjumble it in about 1.5 hours. I learned a lot in the process and I suspect unjumbling won't take me nearly as long a second time. If it weren't for the overhanging pieces causing bandaging it would be much easier. With the overhangs you have to play this crazy game of shuffling pieces back and forth to temporarily clear the way for pieces to move -- it's quite fun!
In terms of size, complexity, ease of assembly, and new solving experience this is probably one of the best low-cost options on Shapeways.
EDIT:
Apparently I can unjumble it faster than I can fix the orbits and solve the Helicopter Cube. Unjumbling takes me 4-8 minutes now, the Helicopter Cube takes me about 10. I think I've run into all of the possible jumbling problems now. I love this puzzle