I decided to make an Evil Twin 4x4x4. I started with white Dianshengs which are 45mm on a side, so my final cube is only 60mm big: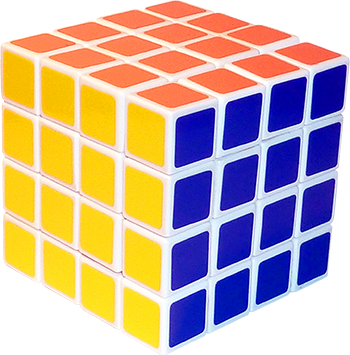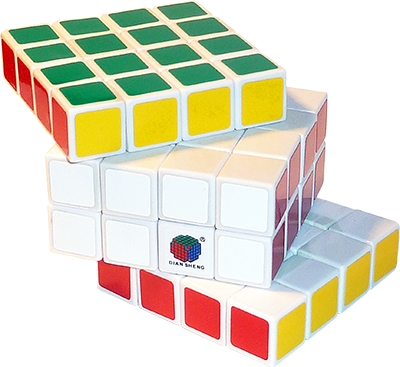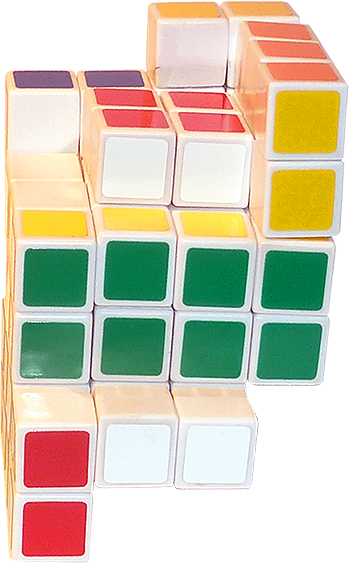 To make things neat, I used white Apoxie Sculpt to fill in all the gaps in the cubies. Unfortunately, the white ABS and white epoxy do not match very well, and you can see all the fills
. Now I know why there are so few white cube mods out there.
Even though the Diansheng has painted "stickers", I did not like them, so I removed them and used stickers from Oliver's Stickers

_________________


Most of the things worth doing in the world had been declared impossible before they were done.