I'm going to place some of the notes here that were generated during my investigation of this puzzle with David.
Shells Mech:

Use this modified Jaap Sphere to evaluate this discussion.
*snip*
You can drag the top slider to see different depths of shells for this puzzle. If you drag it to 0 (all the way left) you see the deep cut version. As you drag the slider you can see parts created and destroyed. I think these shells would be needed:
184
161
131
112
96
35-this layer can be bandaged
Because of the complex jumbling, I don't think it would be good to bandage on one of the inner layers instead of the outside.
Seeing the complexity here, I think again that this might be about on par with the Radio Chop, which would make it a pretty expensive print. Around $700-$1300 I think. I don't think I have the appetite for that cost, so I'm shying away from completing a design.
*snip*
I think other shells approaches (like a cheese core) also hit similar complexity, and due to the severe jumbling, they may even unintentionally bandage the puzzle later after jumbling.
Skirting Rails

Skirting rails was investigated, but couldn't be used because of the complex jumbling.
3 axis version

Before giving up entirely, I examined the relationship between this puzzle and fracture 6, and found they are equivalent when unbandaged: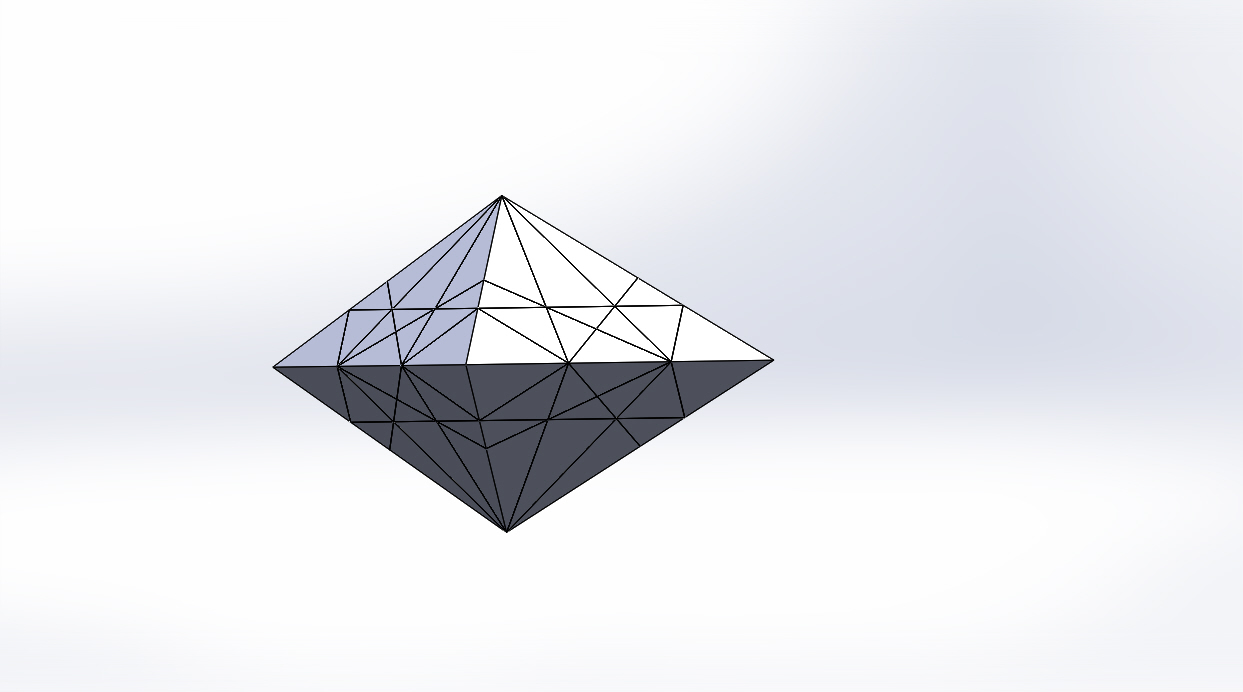 Of course the bandaging to get a Hex Barrel is where we deviate from the Fracture 6. Here's Hex Barrel bandaging: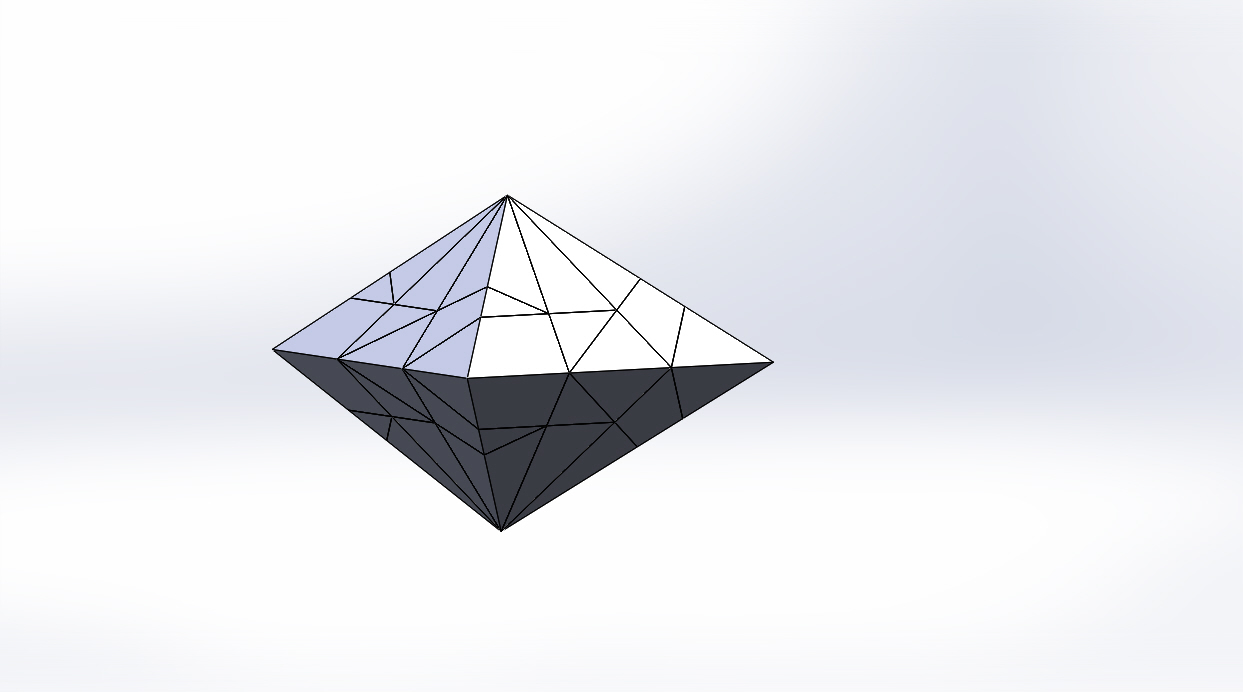 If we view from above, we can see the six vertical axes around the sides of the Hex Barrel: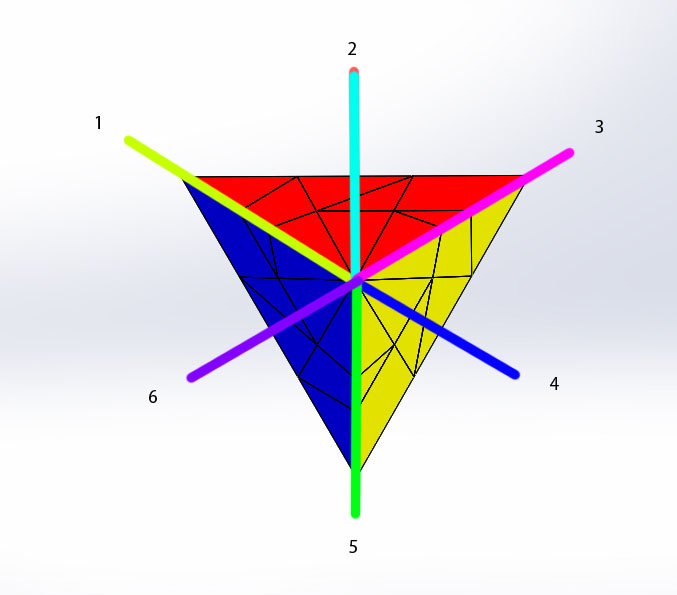 If we take the duality of the axes into account, we can consider each point rotatable, by 90 or 100 degrees. Looking at it this way it starts to appear a lot simpler, because it doesn't even shape shift, and each point can be fixed to a core.
So think of these three black tips (black only to point them out for you) as fixed to the core: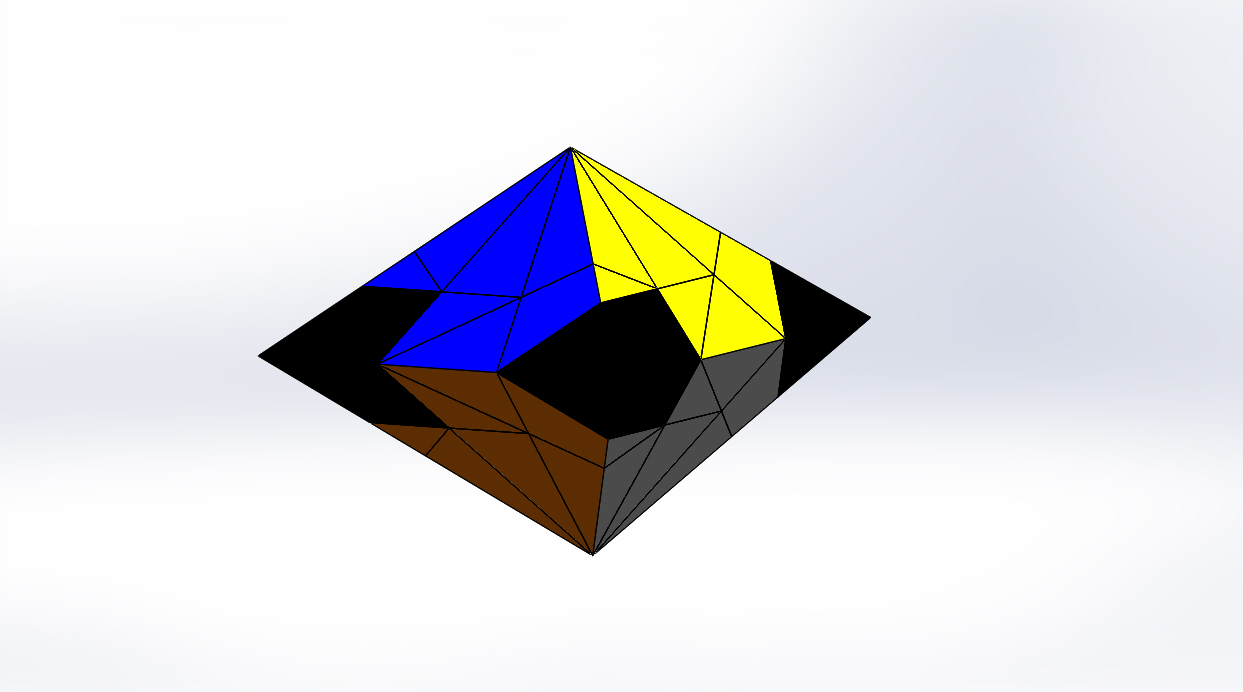 Let's look at some turns and get more and more excited that fixed tips can work: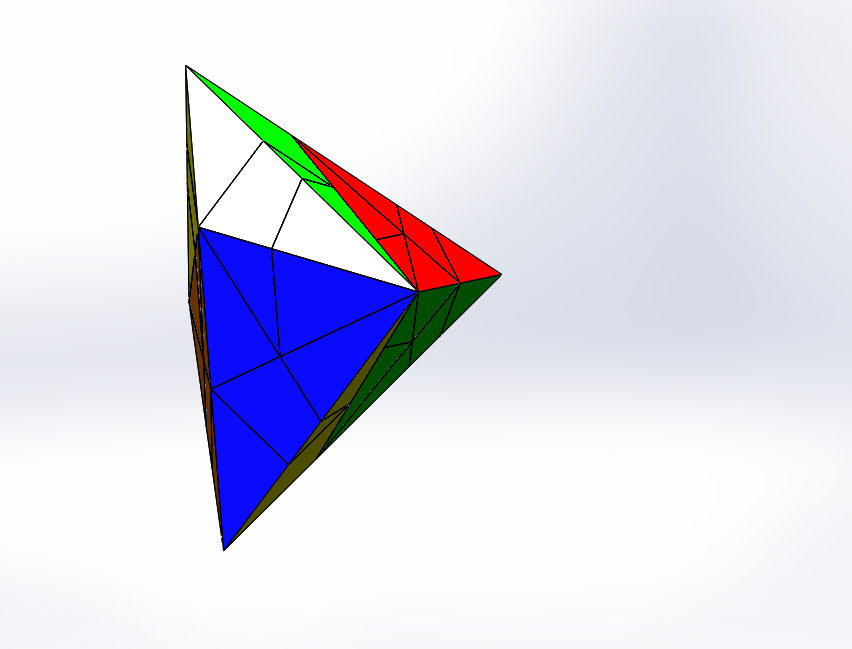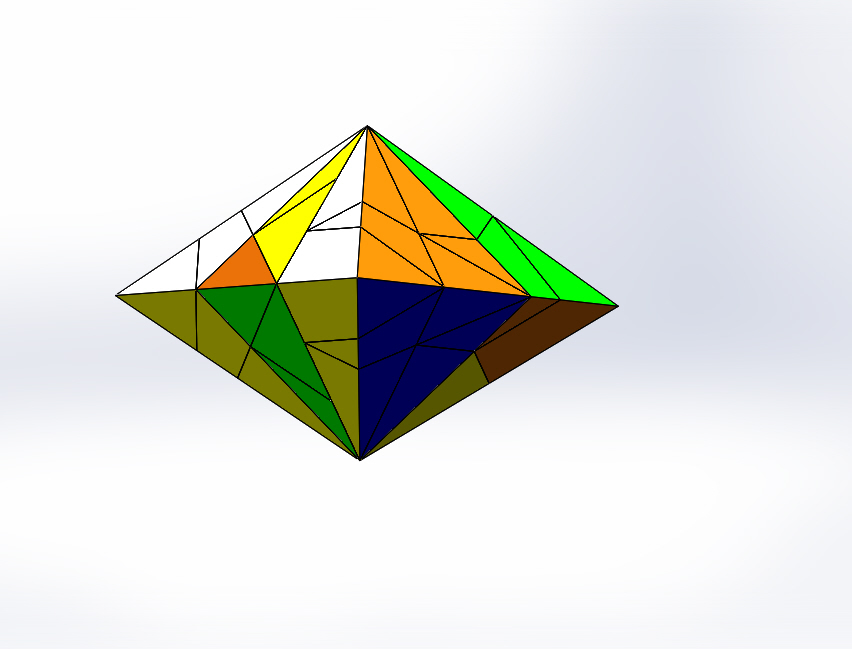 This is all fine as long as the off axis slices are never usable without first lining up with the vertical slices. Here's what I mean by off axis slices: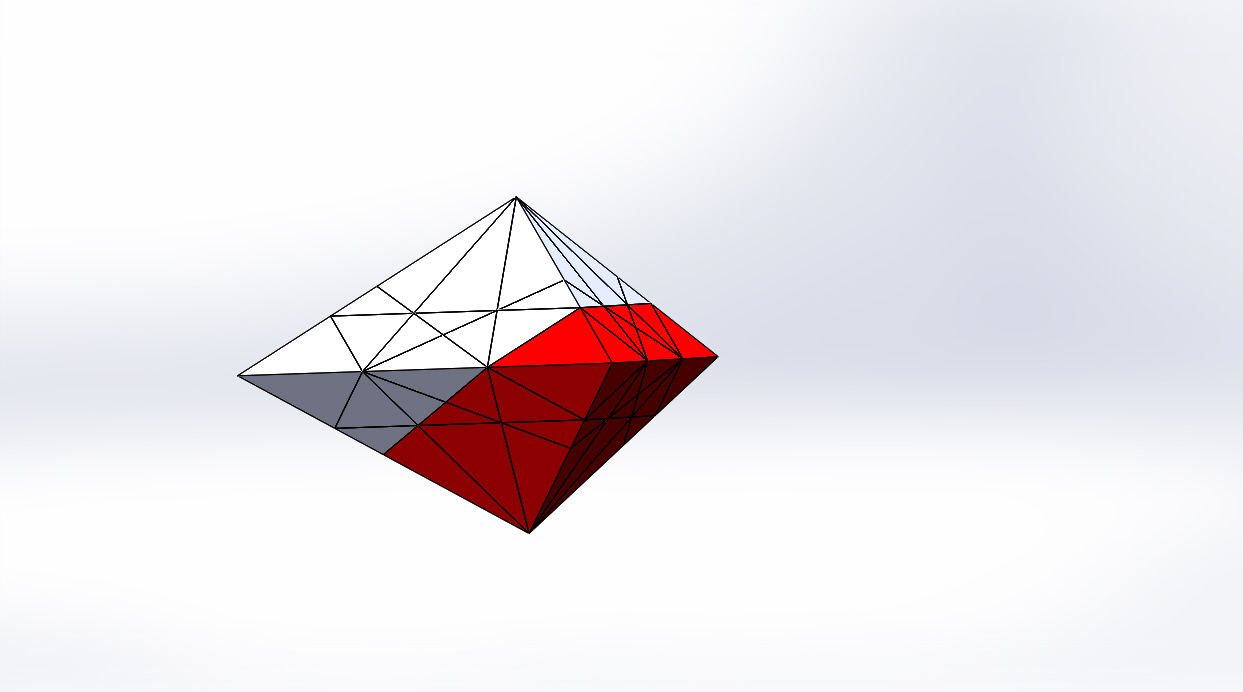 If those slices are stored only, and only come into play when aligned vertically, then we're fine. If not, then we can break our three black tips off the core.
You see where this is going. After more investigation, back on hex barrel geometry, I was able to break the three black tips (shown here as black triangles) using a valid off axis slice: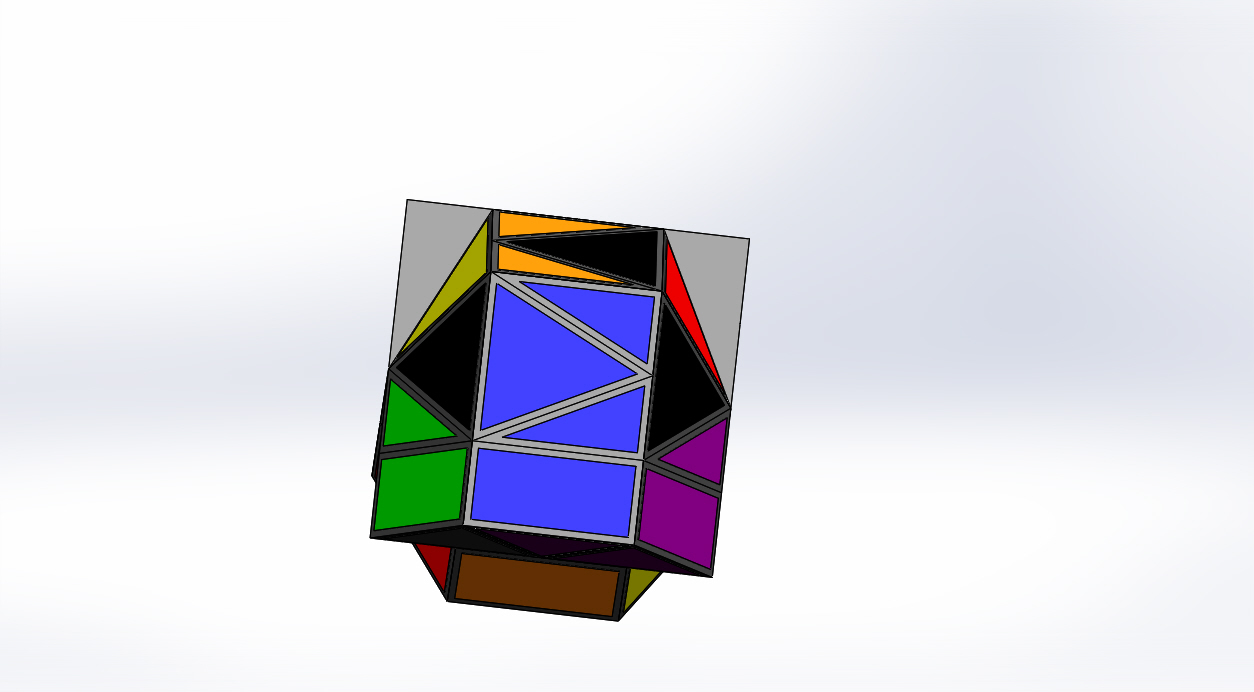 So the real Hex Barrel can't be made with the three axis simplification.

However, there could be a version made that does not shapeshift in fracture 6 shape, and only allows vertical slices, treating the off axis slices as stored cuts. David and I discussed this, and he may pursue it. But it's not THE Hex Barrel.
I'm now pretty convinced designing this would be about on par with designing a working, jumbling Big Chop.
Good luck to anyone who wants to pick this up!