Hi,
Here are something I sell on my custom cube shop.
http://www.omega.url.tw/onlineshop/
I accept PayPal.
Specially made GRAYSCALED 3cm (1.2") 3x3x3 Cube: US$2.9
HANDMADE 1x1x1 Cube (cellphone charm, keychain, or cube only): US$5.9
HANDMADE 1x1x2 Cube (keychain or cube only): US$11.9
Spring kit (for assembly 3x3x3 Rubik's Cube): US$2.9
FREE SHIPPING to worldwide with US$10 purchase. Orders of less than US$10 will have US$1 shipping added at checkout.
Here are the photos: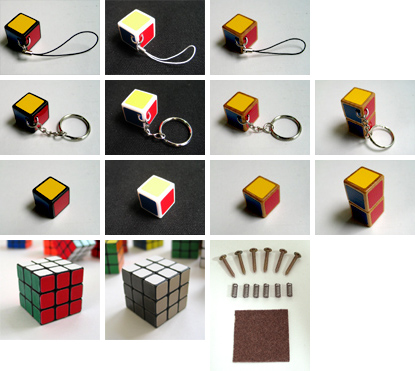 Best regards.
Omega Feng