OK, so this isn't exactly a twisty puzzle, but still I think some here might be interested.
Many of you are probably familiar with
LiveCube
, which is basically totally cubic Legos, widely used by puzzle designers for making interlocking puzzles. But... this only works if your puzzles can be assembled from cubes. There are plenty of other geometries in use by puzzle designers. One popular one is
tetrahedral/octahedral
geometry. You tile space with alternating tetrahedra and octahedra. I've been designing some puzzles in this space, and making models from construction paper.
Well, I made myself a set of blocks like LiveCube, but in tetrahedral/octahedral geometry. Much to my surprise, 3d printing these in volume on ShapeWays turns out to be affordable. I've gone through three iterations of prototypes, and I'm finally ready to release these into the wild. So, let me introduce you to
GeomBlocks T/O
!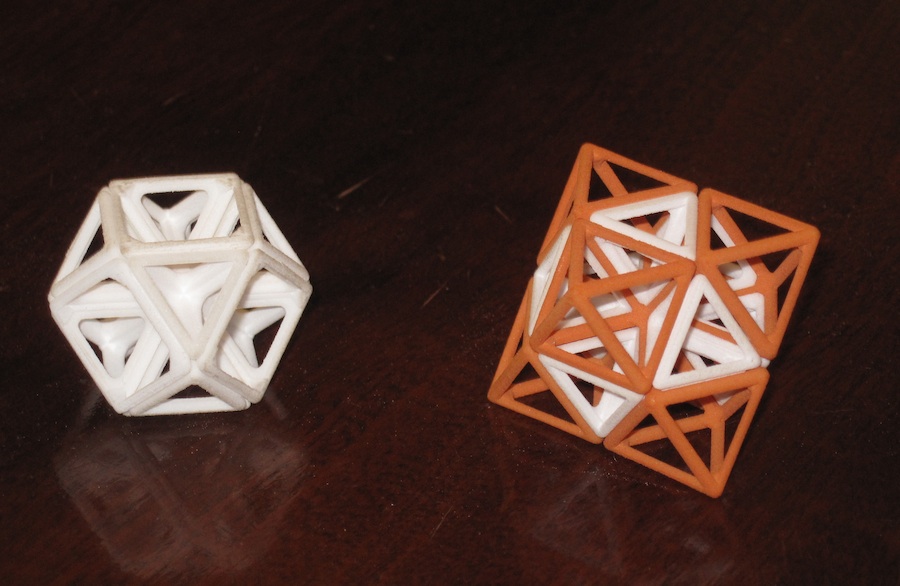 The way it works is, the tetrahedral blocks are male, with protruding connectors, which plug into the holes in the octahedra. The tetrahedra come in 1-, 2-, 3-, and 4-connector varieties, with the majority being 2-connector. There are also half-octahedron units, which turn out to be very useful when actually building puzzles with this geometry.
Some more pics: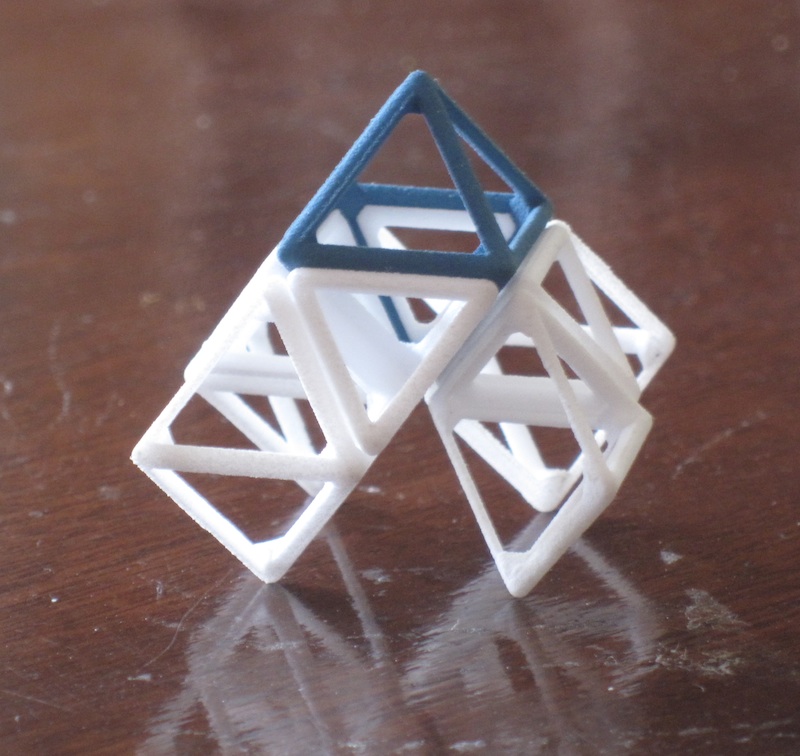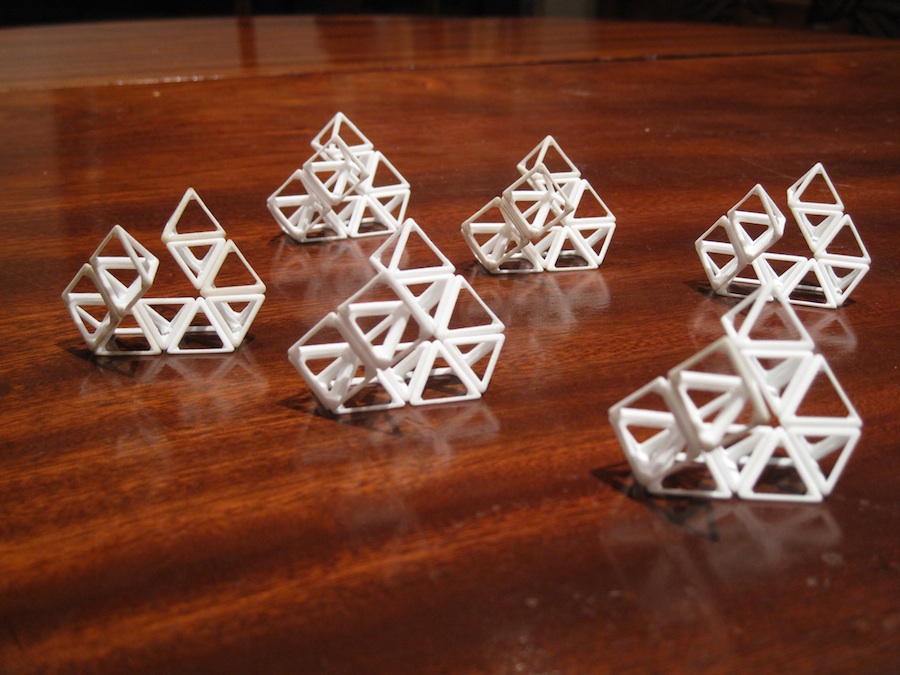 I'm selling a basic set of
GeomBlocks T/O
for $35. This comes with 18 each of half octahedra and 2-connector tetrahedra, and 4 each of octahedra, one-, three-, and four-connector tetrahedra. The unit edge length is 20mm.
Up next, currently being prototyped, is GeomBlocks R. This is a similar set of modular blocks, but with rhombic dodecahedral geometry. The basic unit in that set is a non-regular tetrahedron, 1/24th of a rhombic dodecahedron. This unit is very widely used in the interlocking puzzle community, especially in the puzzles of Stewart Coffin. I expect to shortly make available a single set which can construct literally dozens of Coffin puzzles.
Enjoy!