Hi!
Today I present my third variation on the Gripple. It is called the
GretaVex
because it is a combination of the Gripple and a little computer game called
TetraVex
. This edge matching game was part of the Windows Entertainment Pack in the 90s and is now distributed with some versions of Linux.
The task to be solved is to arrange the buttons such that adjacent stickers have the same colour. In the final arrangement, the colours of the buttons form a pretty pattern, but I do not give away which in order to keep the puzzle difficult.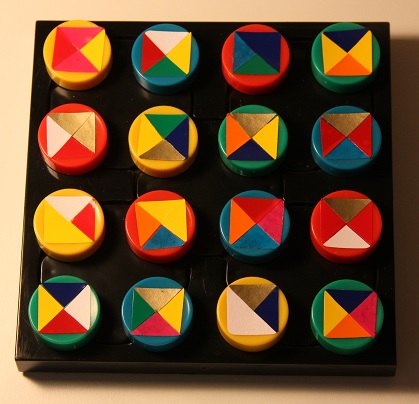 As before, you can find a picture of the solved state and larger versions of the pictures in the same directory as the picture above. This time around, I'd be amazed if anyone can solve this in 4 minutes.
Enjoy,
Martin