Hey all, I'm pleased to have the privilege to present to you Eric Vergo's Unbandaged Rhomdo! For the history of the original Rhomdo see
this thread
.
A while back Eric and I were chatting about some of his puzzles and he remarked that it would be possible to unbandage the Rhomdo so that more jumbling moves are available.
Thus, the Unbandaged Rhomdo was born (
VIDEO
):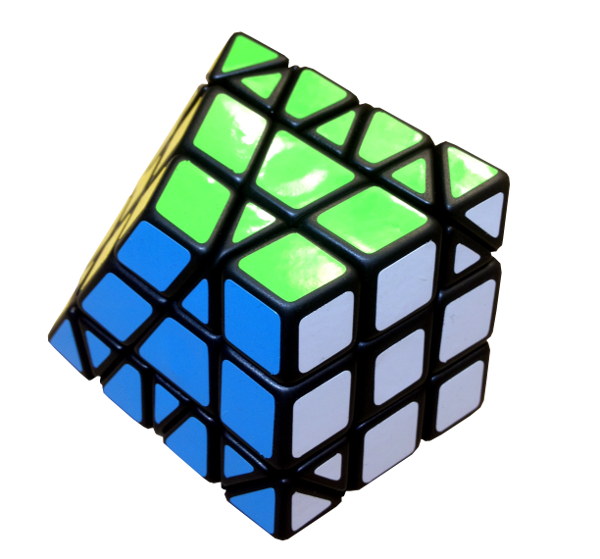 On the original Rhomdo there was a long solid piece between the base of two trapezoid faces. By unbandaging the puzzle that piece gets cut into 3 pieces. I have explained this in the video.
All of the original moves are available: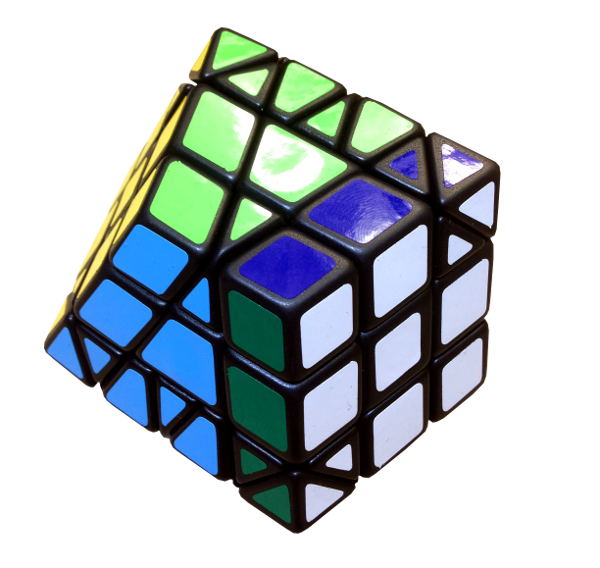 Rhombus turn: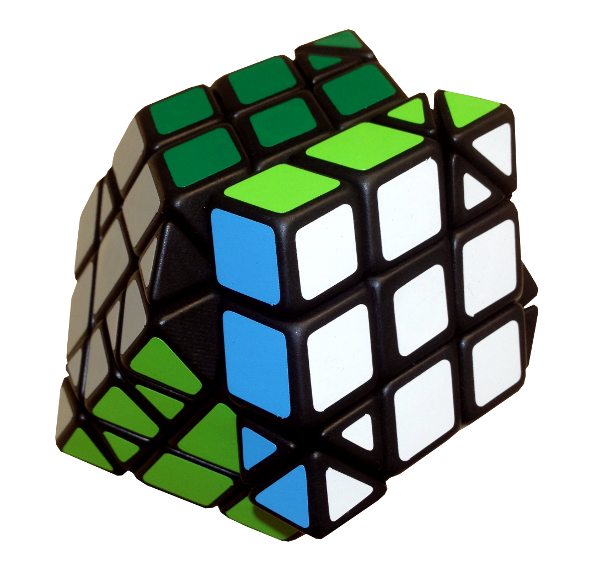 Rhombus-Rhombus jumbling: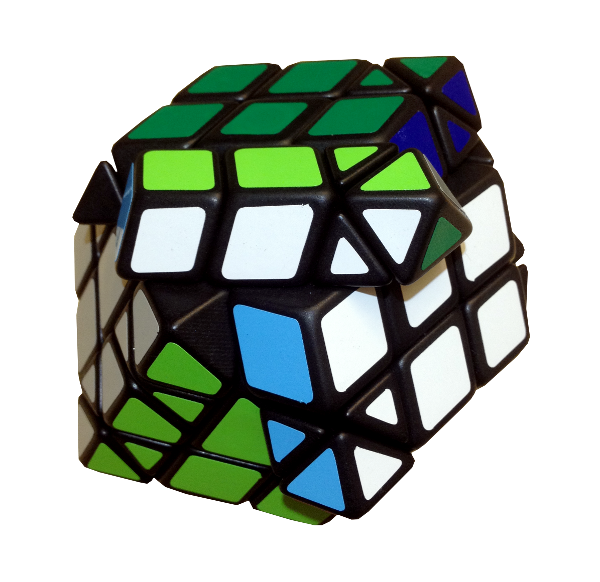 Trapezoid turn: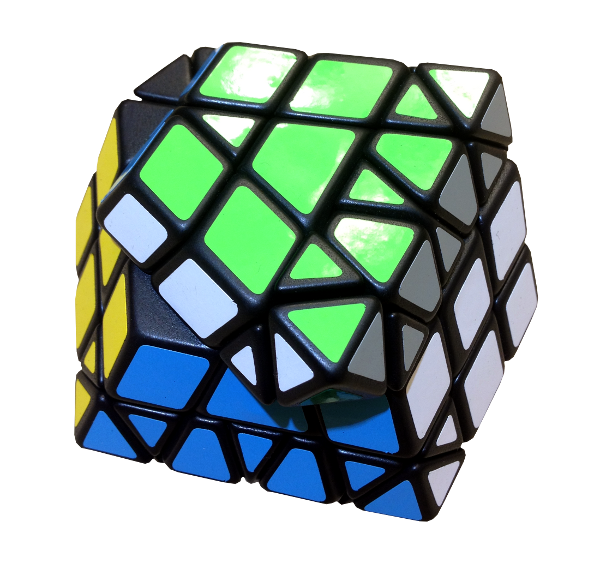 And trapezoid-rhombus jumbling: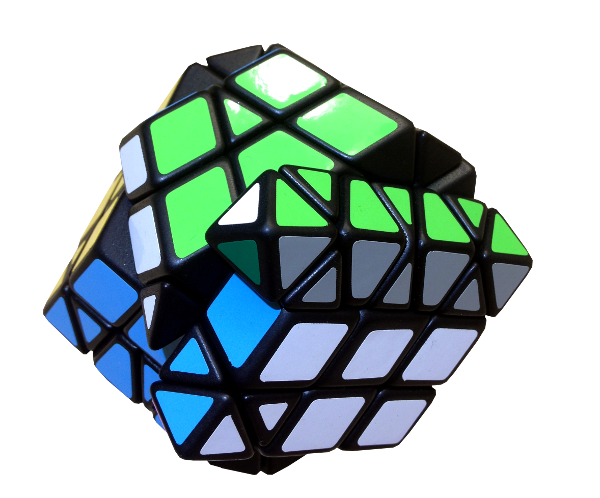 Trapezoid-rhombus turn: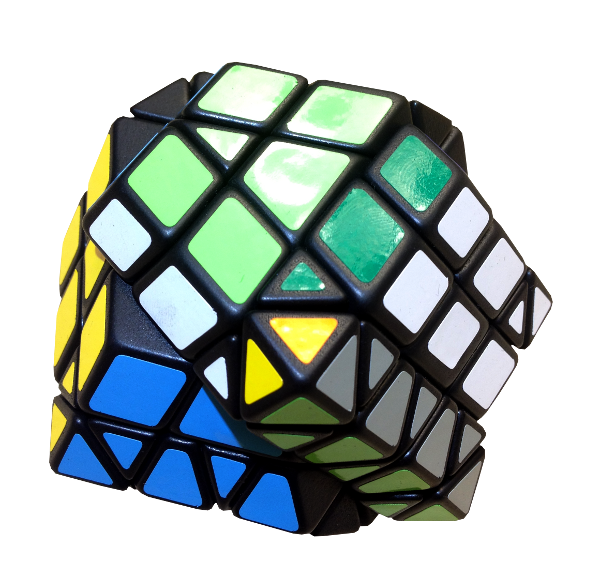 Trapezoid-rhombus-trapezoid jumbling: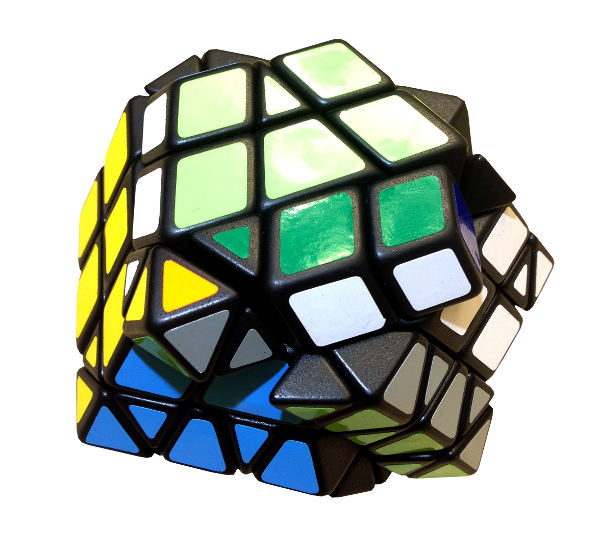 But, there is another type of jumbling now: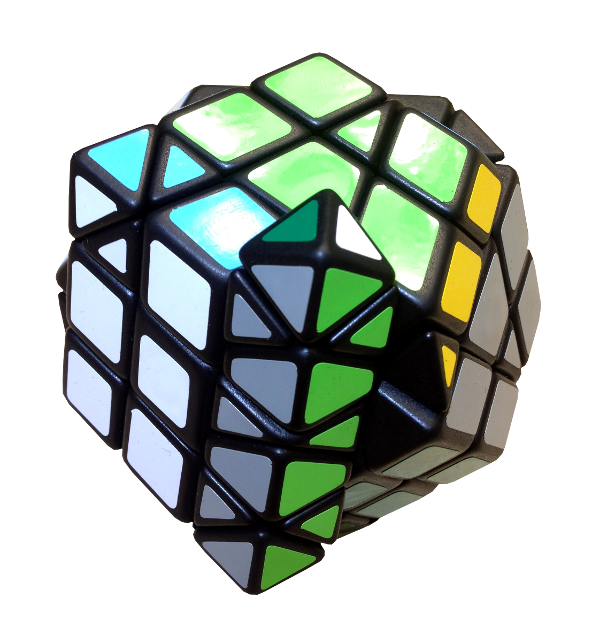 Followed by: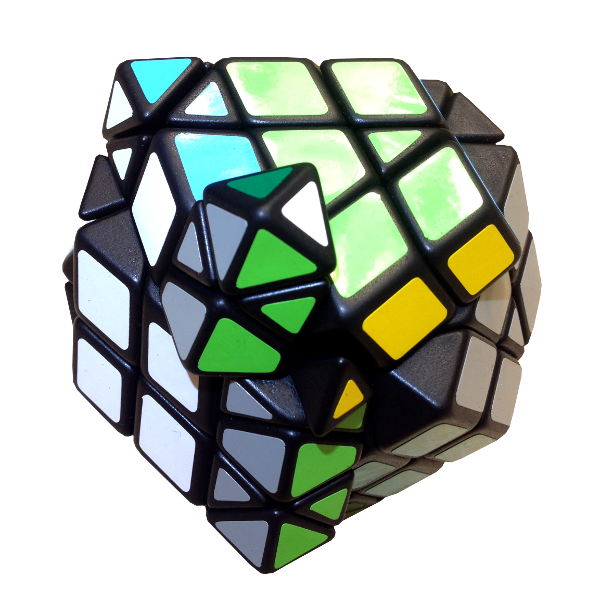 This is a really beautiful puzzle and Eric did a fantastic job on the design.
Weight: 78.46 grams
Trapezoid base edge length: 56 mm
Trapezoid top edge length: 29 mm
Rhombus edge length: 42 mm
Trapezoid face to opposite trapezoid face: 70 mm
Adjective: Awesome
Of course, I just had to tumble the puzzle too so here are some pictures of that!