As a prize for
this
contest, I received a free design of one of my ideas! So this is my idea, but it was made by him.
Thank you to Quirky-Cubes for this nice design! Check out his shapeways shop
here
It is like a pyramorphix, but turned 45° on one cutting plane. It is harder than the pyramorphix, and makes some fun shapes! The stickers were cut by hand.
The original had a slight problem, it didn't fit on the mini 2x2x2 quite right, leaving 2mm gaps in between each piece. I told him about this, and he quickly fixed it, so the design on shapeways should look tighter.
This is the original, so you can see the black base puzzle.
This will be on shapeways soon!
VIDEO!
A lot of pictures...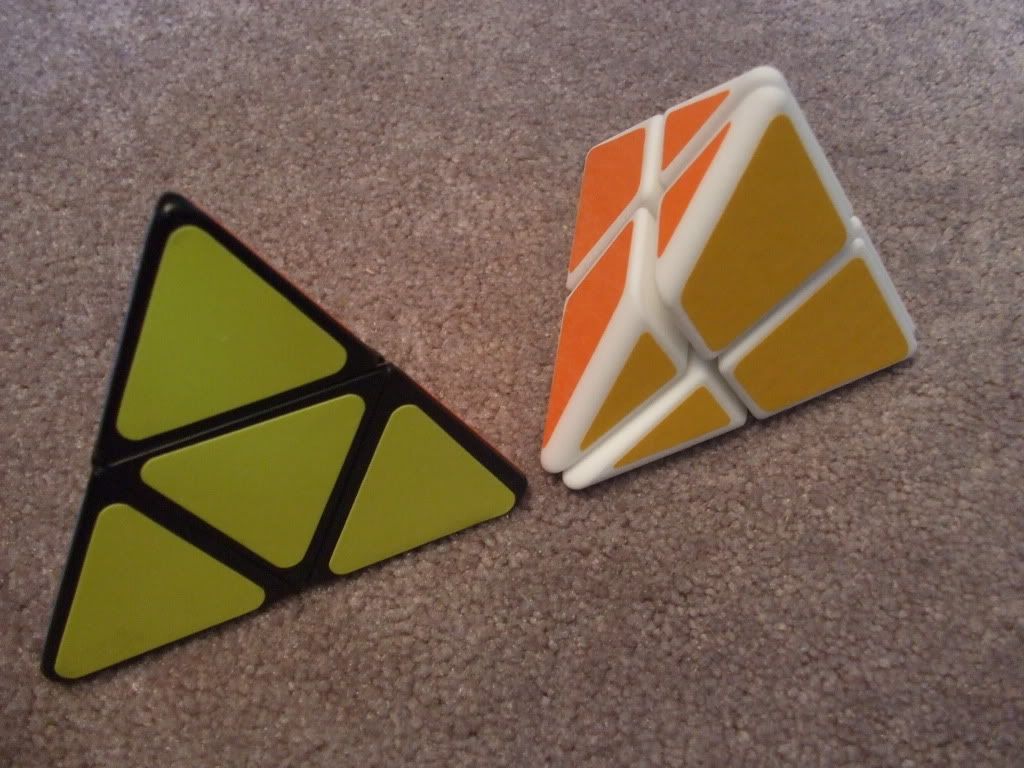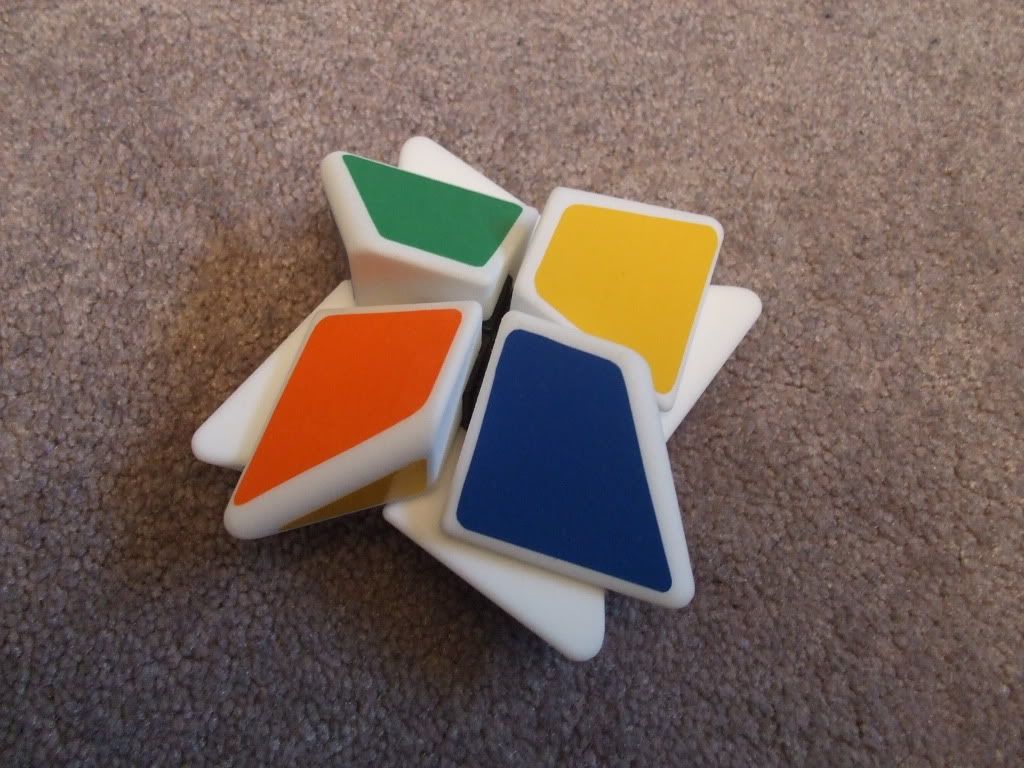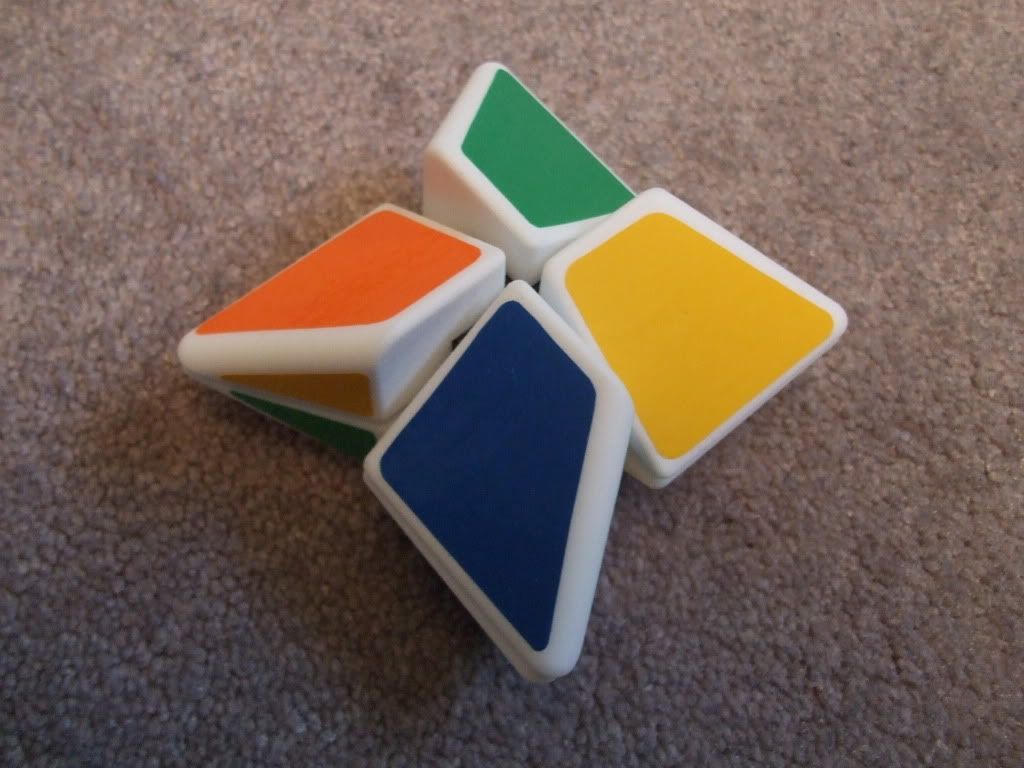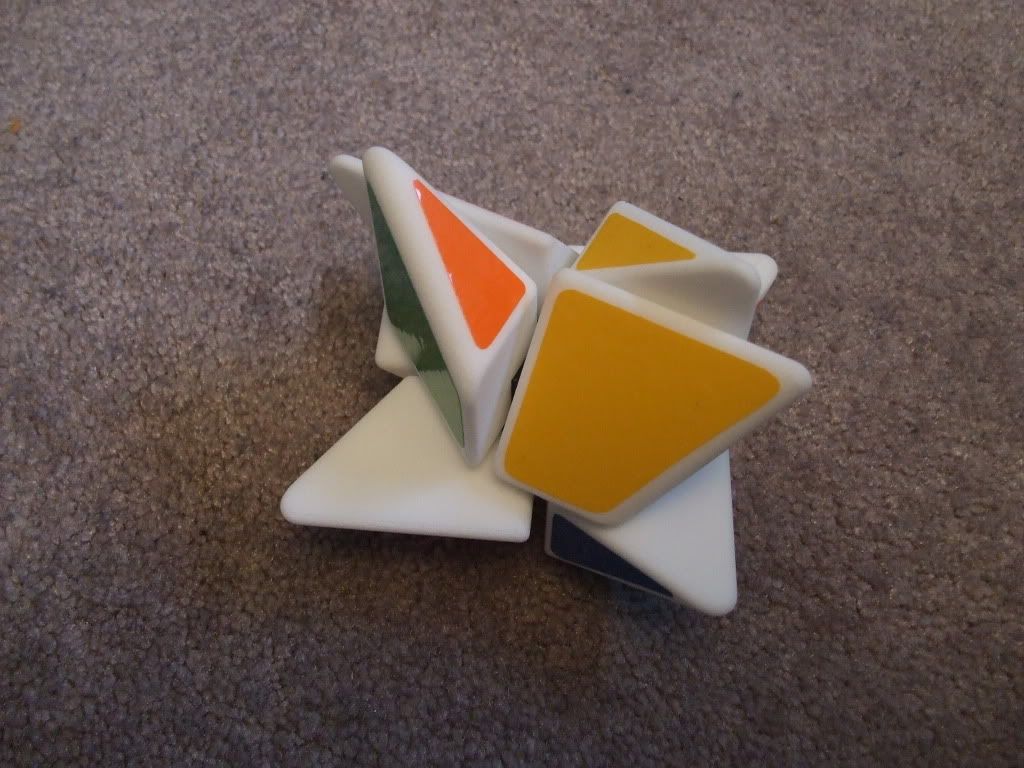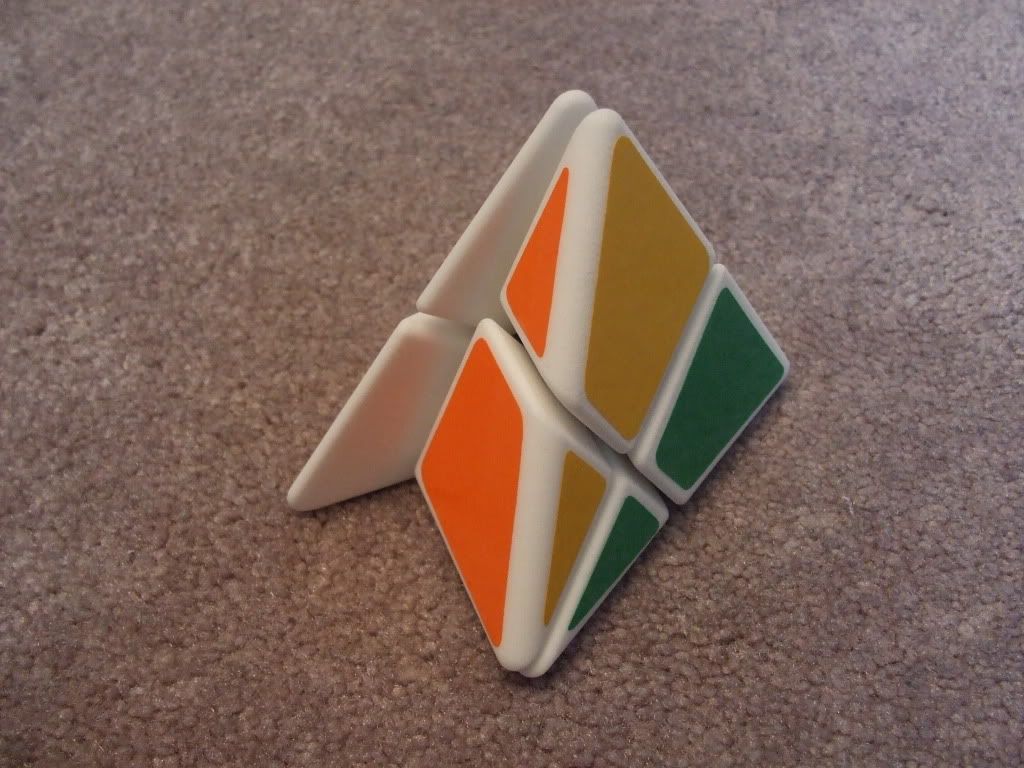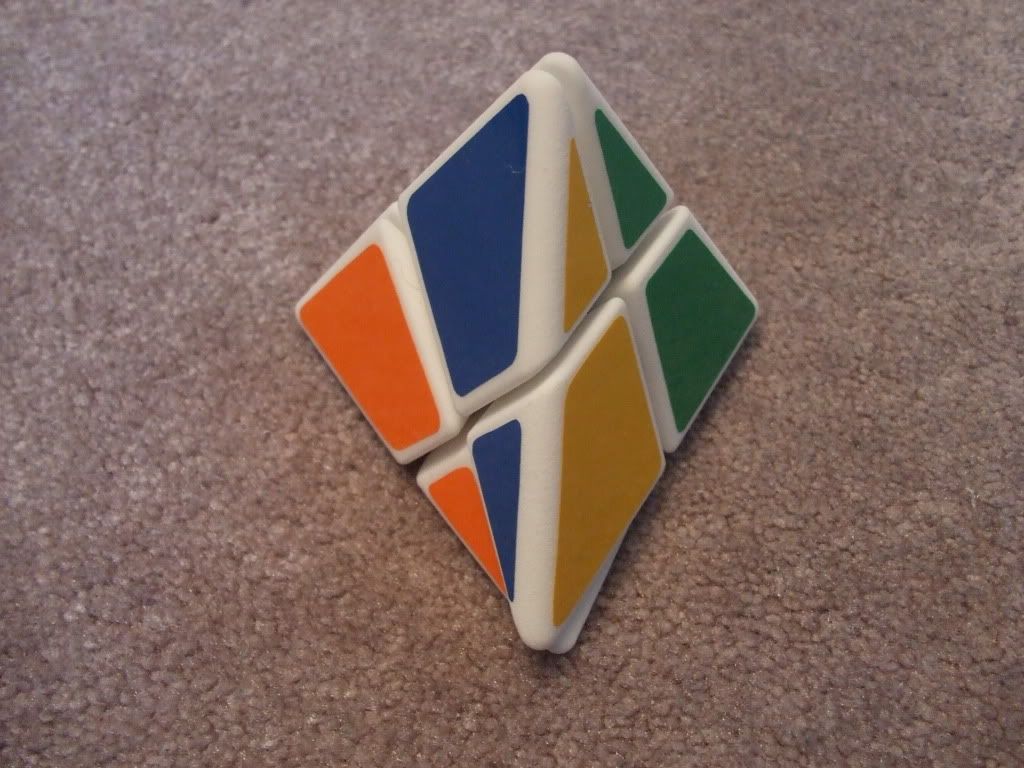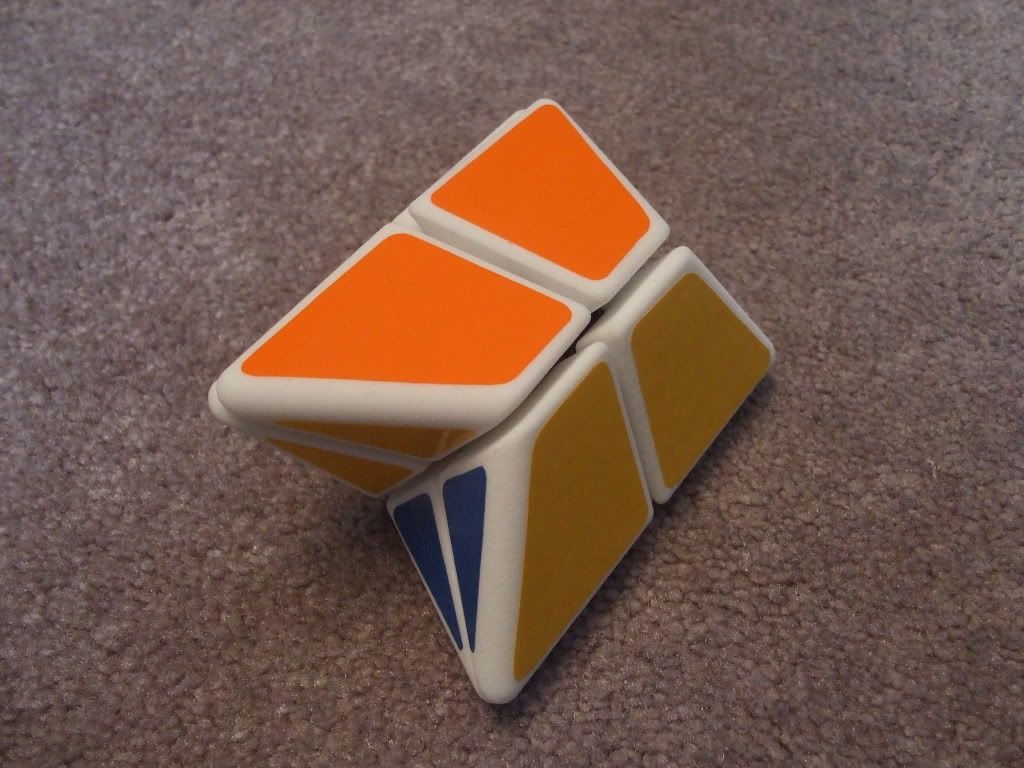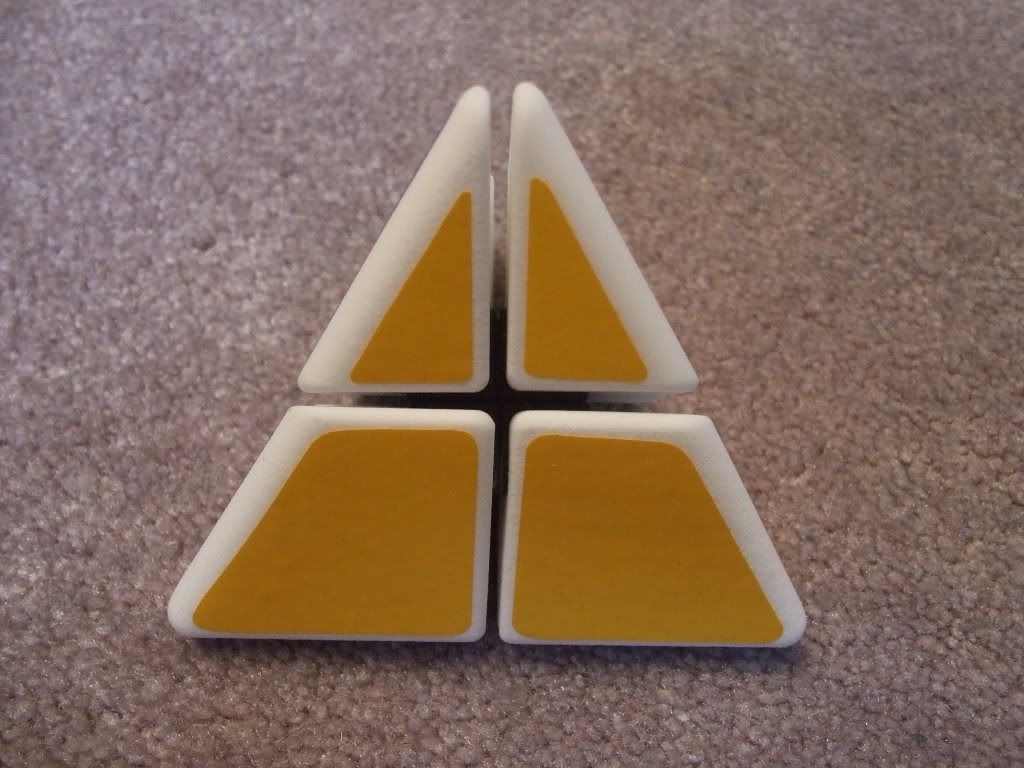 I also printed a few other things- ALL of these were designed in BLENDER! The first (I think) working twisty puzzles designed in Blender!
These will all be on shapeways after some modifications.
A tiny 1x2x3, 1/3rd of regular size:
[Pictures disappeared]
Unfortunately the results are too inconsistent to put it up for sale. Some of the pieces are so small that it can't always print them correctly. Out of 4 prints, only one of each of the kinds of centre piece worked.
However, it turns surprisingly well, and is a cute little puzzle!
A test for a medium 1x2x3:
[Pictures disappeared]
This one worked much better and turns well too. I need to fix some tolerances slightly, but I'm pleased with it. I printed it like this to make it cheaper
. I'm planning on basing a few designs on a similar mechanism, which is why the top sides make it more like a bandaged 2x2x3. That will be for sale soon!
And finally:
Music rings!
I messed up and made them too small, but they will be up for co-creator soon. They printed very well in metal, and look lovely. It is simply a treble clef on a staff, which wraps around your finger.
[Pictures disappeared]
Don't forget to check out my shapeways shop! All these models and more will be up soon! The link is in my signature.