prostx23 wrote:
Hi,

Im working on collecting all the ITC cubes from the 80's. I have the Rubiks Cube and the Rubik's Revenge. I still need to get a keychain and Pocket Cube. But I've never seen anywhere that ITC released a Rubik's Wahn in the U.S..

BTW, I just got the Revenge It's a 1982 Macau version. Are all of these supposed to be crap? The one I have is stiff, but seems sturdy.

Thanks,
Mike
I don't think ITC ever licensed a 5x5x5 cube.
Arxon, the German and Dutch licensee for ITC cubes in the 80's, was selling a 5x5x5 cube in the clear container box like the 4x4x4 and 3x3x3, but it was the one from Uwe Mèffert (this is shown on the bottom of the container stand, whereas with the 4x4x4 and 3x3x3 stands it says ITC.
David Singmaster wrote:
5 by 5 by 5 / 72mm. Produced by Mèffert. In PC for German distribution by Arxon, labelled Rubik's Wahn (= Rubik's Delusion)
There is also a mini 3x3x3 cube
David Singmaster wrote:
37mm / Mini Rubik's Cube. Made in Japan for Ideal Toy Corp. In PC, with French packaging for Ideal Loisirs. From Peter Hajek.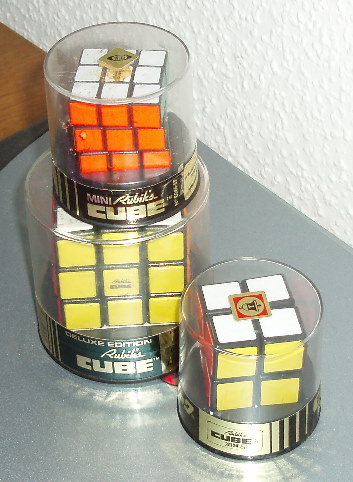 Regarding your Macau 4x4x4, I got mine in 1981. It is still my favorite 4x4x4, although it has gotten rather loose with time.
Here is something to add to your collection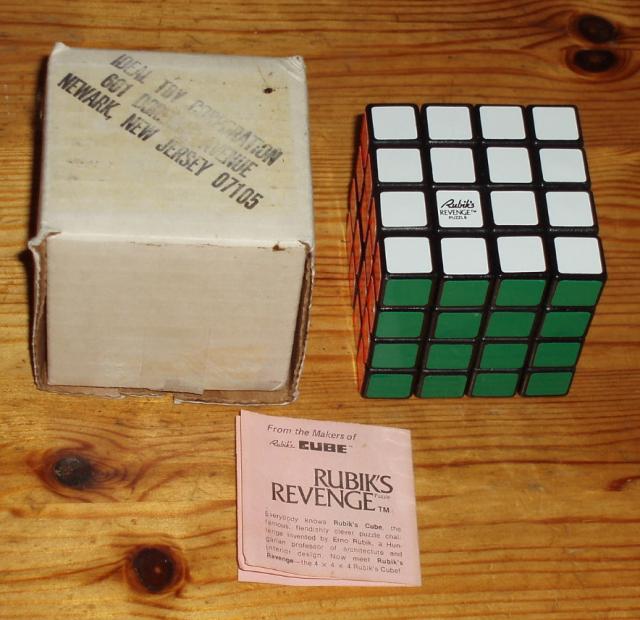 (images found in Georges' online gallery)