First- is this an original Rubik's Barrel?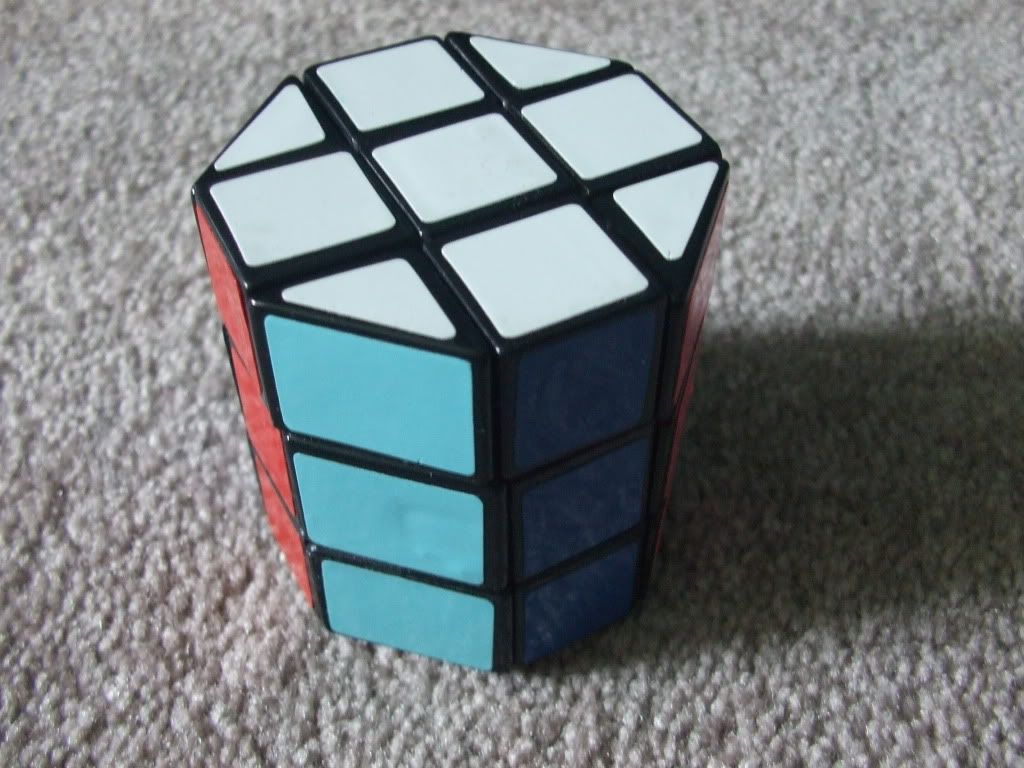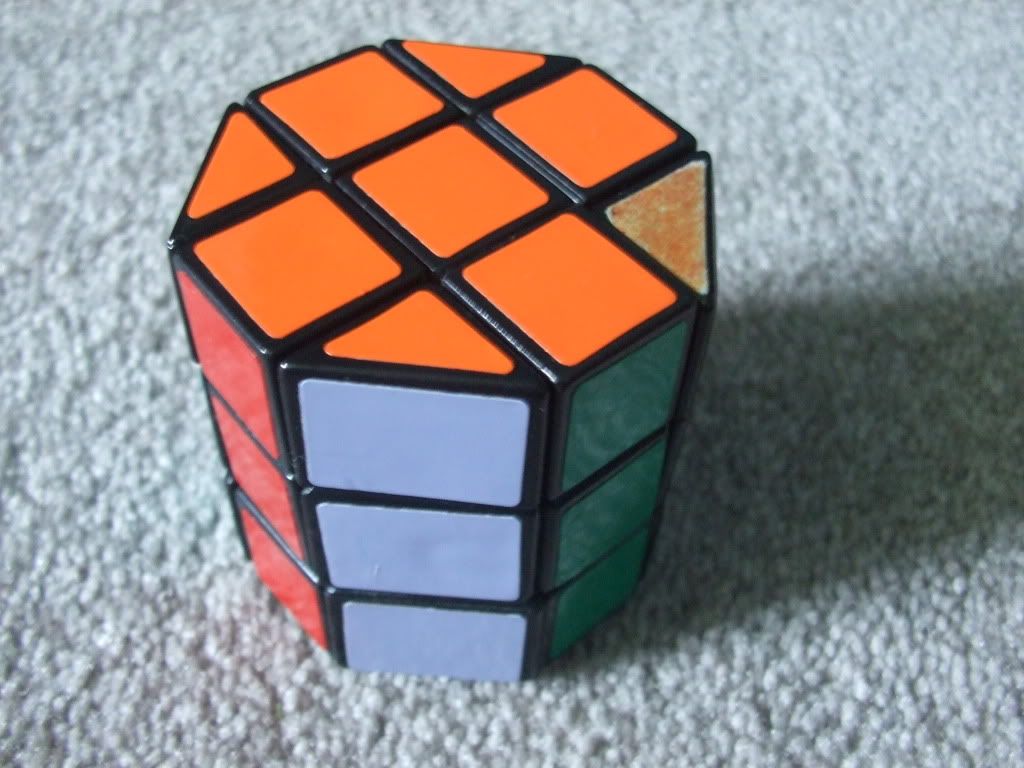 Also, I recently purchased the 'damaged Domino' off of Georges Helm's shop, cleaned it up and fixed it.
It works pretty well now, but was horrible to clean. Fixing it was easy, it just needed some glue, but it looked like it had been lubed 20 years ago and hadn't bee touched since. The inside was covered in sticky brown goo, and when I took off the center cap, the piece was filled with it. It smelled
really
bad!
Here it is!