Actually, I intended to get some pictures today since I had time, but I realized I forgot to recharge the batteries in my camera. I did manage to get one shot of my corner...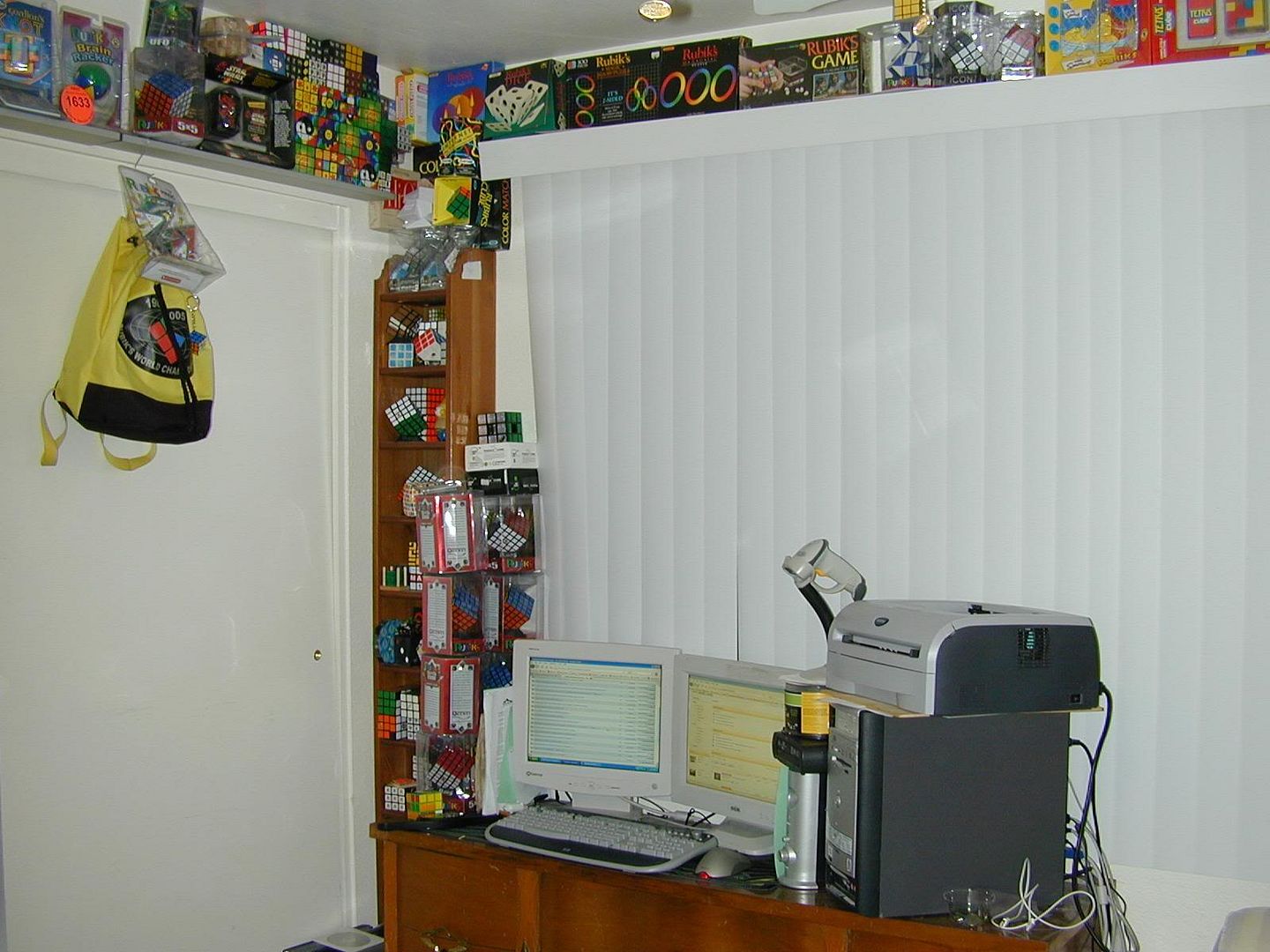 Honestly, my collection has nothing really special in it... just an accumulation of common puzzles more than anything else
The brown piece of paper thing you see standing vertically next to my 5x5s is actually an English indenture written in 1706 on vellum.
A few items that are no longer in my collection:
Rubik's Deluxe Cube
The Brain Puzzler
A few items that did not fit in the picture:
Going past what's pictured to the left is a few more new puzzles - Rubik's Revolution and Mini Revolution, Rubik's Ice Cube, another Rubik's Magic
Going to the right - another Tetris Cube
Not pictured at all: 6 New Darth Maul 2x2 Cubes in original Rubik's box, about 2 dozen of the same knock-off large 3x3s
Where my dresser is blocking the bottom part of the CD rack: More 3x3s, 6 more Rubik's Revolutions, a few Wonderful Puzzlers, 12 Star-Wars Heads, and a few Misc. Puzzles.
It seems like many of the top ones are put there precariously, but I guess it's not as bad as this (old picture of my collection):
When I had this, I would literally be showered with puzzles (somewhat painful) if I was working on my computer and accidentally bumped into the dresser on which all of them sit!
I'll post more detailed pictures if anyone really cares
-Ben