Great topic idea, Richard!
In my opinion the Russian one on the last picture (Termoplast) is way from being an official one.
The others are original Hungarian ones, where the ones marked Politechnika are earlier productions than those marked Politoys. These were all made in Hungary.
David Singmaster lists these as Magic Cubes, early Hungarian production, blue cardboard box and new blue cardboard box. He lists Hungarian, English and German editions.
The Politechnika packagings all had Magic Cube as inscription (in the corresponding languages (below German, English, French, Hungarian)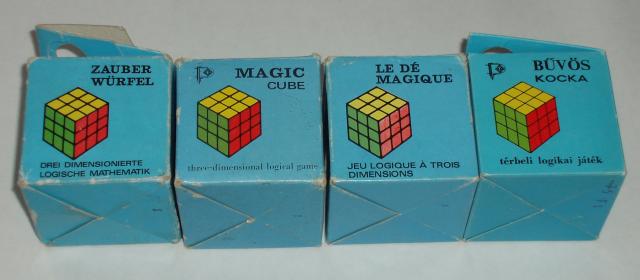 whereas the Politoys packagings have Magic cube in the beginning (same languages as above)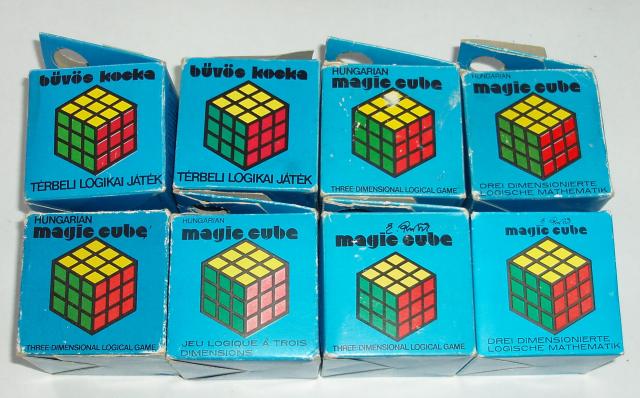 and later on E. Rubik Kocka (Rubik's Cube). So far I was only able to find one in Hungarian (Trial). The ones destined for countries outside Hungary always had Konsumex on them, Konsumex having been the official Export (firm?).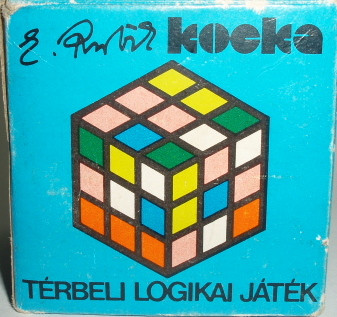 Within the batch of Politechnika boxed cubes, there are those from very early production with square stickers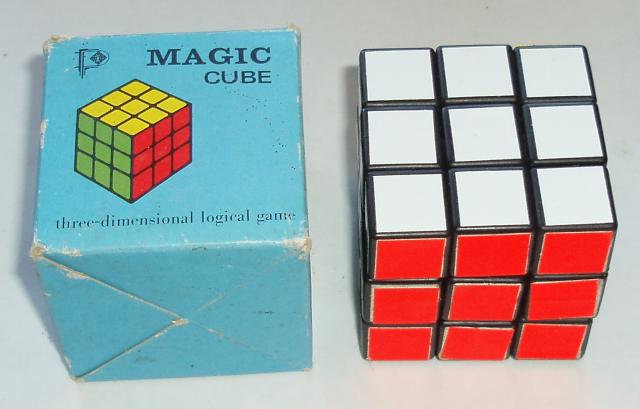 painted facelets
and of course the rounded stickers (all in this order of appearance).
The first ones to appear in the western world (without counting the aforementioned that were brought, sent, exchanged on mathematical conventions via people from the eastern bloc) were still manufactured in Hungary, but sold by Pentangle. They came in sealed Plastic bags before they were inserted in the well-known Pentangle packaging.
Here is a picture of one of these (without a blue box of course) that I got from the attic of Edward Hordern.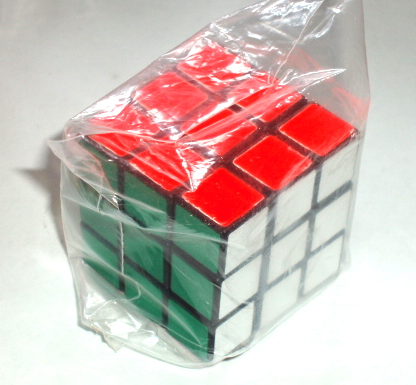 Pentangle had two packagings before Ideal Toy Corporation got the worldwide rights from the Hungarians, without considering that Pentangle had got the distribution rights for several countries.
Packaging 1
and 2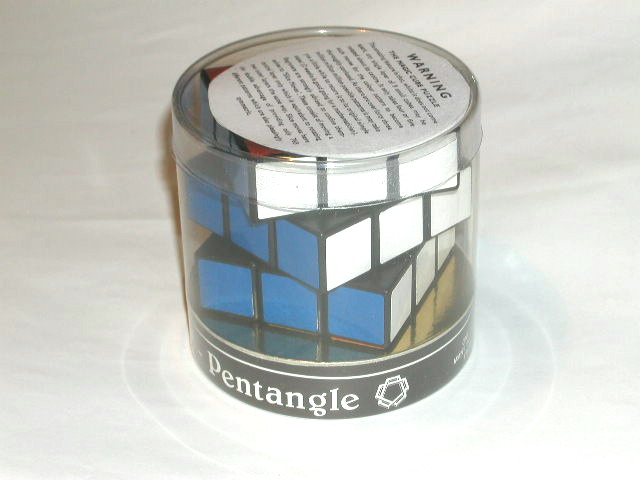 All these very early cubes, be they sold by Politechnika, Politoys or Pentangle, have the specific seam in the midst of the cubies.
In the beginning the Politoys white center didn't have the Rubik's logo (Politechnika cubes don't have it as a rule).
There were even promotional cubes at that time.