or did they just change the design?
strange question i know.
I just received a batch of puzzles from HK now store, and one of them is the dayan bermuda cube, mercury version.
now in all the youtube video's i've seen of this, you turn the 'fisher' style side 45 degrees and then you can turn the sides that aren't blocked by the large triangle as below:
for example in this video
http://www.youtube.com/watch?v=oFledMYJ ... age#t=278s
just the fisher layer is turned 45 degrees and the sides turn
mine cannot do this - for example in my photo above, i would have expected that the right edge should now be able to rotate - mine won't.
what i have to do is this: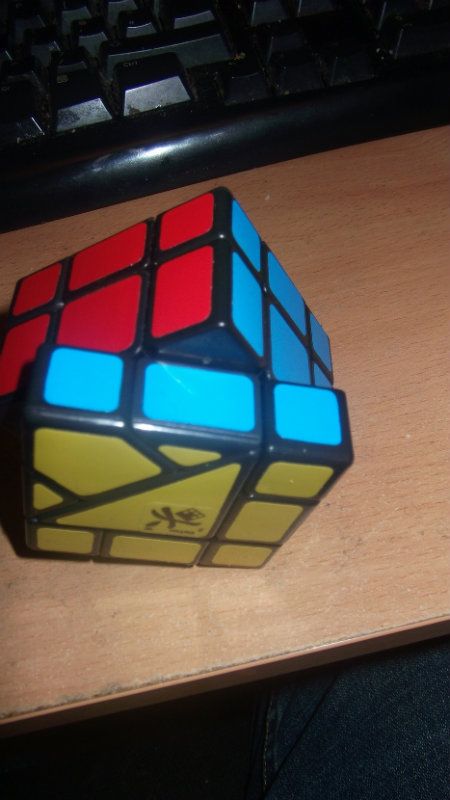 turn the side with the large bandaging triangle 45 degrees and now i can turn the right edge:
now presumable this is because the 'centres' are actually on the corners - i pop a corner off and its actually a centre: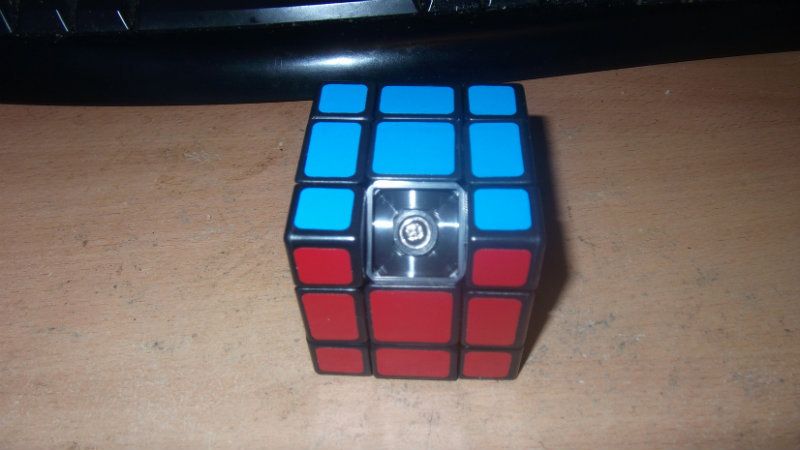 So this is my question - is this put together wrong somehow, or did they change the design?