I've been working on simulated circle puzzles for a while now, and the promotion TomZ mentioned
here
seemed like the perfect excuse to move things to a web based app. I've added 4 puzzles so far each with 2 or 3 color schemes, including what I believe is the first simulation of Douglas Engle's Battle Gear online. I've loved it ever since I first saw it on Jaap's puzzle page, but was disappointed to see that he didn't have a version online, and neither of the actual puzzles I've gotten turn particularly well. Now I can finally play them without lockups.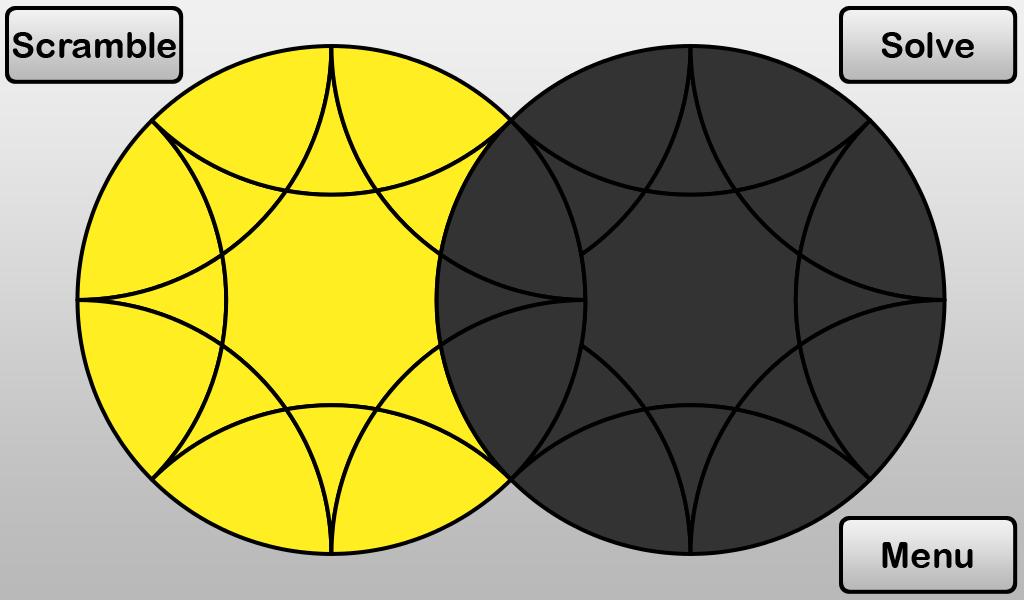 The simulator is currently up
here
, so please give it a try and see if there are any bugs I've missed, and any feedback on the design would be great. The controls are all mouse based, just click on a disc and it will turn clockwise if the click is to the right of center or counter-clockwise if it's to the left.
I've got two more puzzles drawn up in CAD that just need to be added, the deeper cut Rashkey I showed an early simulator for
here
and a two layer Turnstile that should be... interesting.